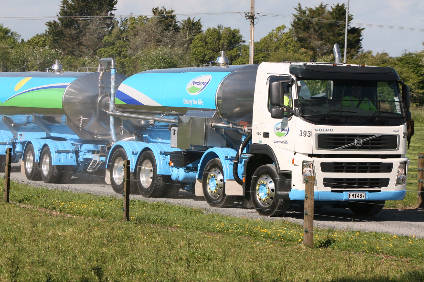 New Zealand dairy cooperative Fonterra is looking to increase the size of its European footprint further through a tie-up with the European Energy Exchange.
It is planning to join forces with the exchange via its online auction platform GlobalDairyTrade (GDT) in an attempt to assess the possibility of setting up and operating an auction mechanism for dairy products originating in Europe.
The two operators have signed a letter of intent and will talk to buyers and sellers about joint price discovery through an auction designed for Europe.
GDT director Eric Hansen said: "We look forward to exploring the potential for a joint initiative that would enable us to better meet the needs of European buyers and sellers. This initiative forms an important part of our ongoing growth strategy."
GDT operates a twice-monthly auction with more than 520 registered bidders from more than 80 countries sourcing products from Fonterra, India's Amul and Europe's Arla Foods.
Products sold include butter, cheese and an array of milk products.
EEX is part of the Deutsche Borse Group and largely focuses on energy and commodity products.
Over the next months, EEX and GDT will consult with dairy product buyers and sellers about the possibility of jointly offering price discovery for European dairy products through a credible auction mechanism designed for the European market.
Sascha Siegel, head of agricultural commodities at EEX, said: "We believe that our proposal can significantly benefit the dairy value chain by providing another business channel for exports, as well as potentially creating underlying data for new risk management instruments.
"With its expertise in dairy auctions Global Dairy Trade is the ideal partner for such a project."
At the end of last month, Fonterra announced it had taken a stake in Lithuanian dairy group Rokiskio Suris.