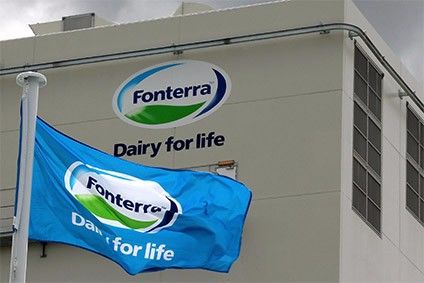 New Zealand dairy co-operative Fonterra has confirmed all of its staff are safe following the collapse earlier today (16 September) of a raw milk silo at its Edendale milk processing plant.
Fonterra said the cause of the incident was still under investigation. However, COO of global operations Robert Spurway said: "Our teams were able to quickly confirm that all of our people were accounted for, which is always our first priority in any unexpected event."
Spurway said the silo, one of about 100 on site and representing "less than 10%" of Edendale's total capacity for raw milk storage, "appeared to have failed and the subsequent collapse damaged a nearby pipebridge".
"Whilst some of the damage may take several weeks to repair, the situation is under control and we are now working to get the plant back up and running as normal," Spurway said.
Fonterra said there could be "some temporary impact on milk collection in the Southland region" but it would keep affected farmers informed.
Fonterra's Edendale plant has been in operation for more than 130 years. The facility has a daily peak milk processing capacity of 15 million litres.
Last month, Fonterra said it had reduced the lead-time for UHT products exported to China by 70%, a move that would enable the co-operative to highlight the "freshness" of its long-life milk products in the country.