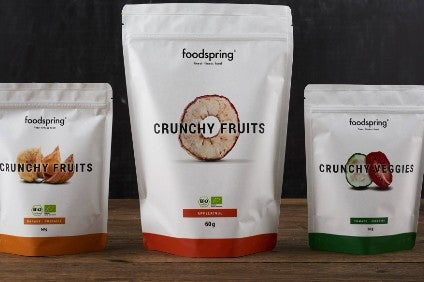 New Zealand dairy giant Fonterra has announced plans to invest in Germany-based sports-nutrition business Goodminton, a holding company that includes local start-up Foodspring.
The deal, which remains subject to competition approval, is the first "strategic partnership" the world's largest dairy exporter has undertaken through its Fonterra Ventures arm, which was launched in March 2017.
Fonterra described Goodminton as "a venture capital-backed holding company that specialises in sports and lifestyle nutrition brands".
Foodspring, one of Goodminton's group companies, is based in Berlin. The company markets products including whey protein shakes to "organic superfoods", Fonterra said. Its products are sold online across Europe and Asia.
Judith Swales, Fonterra's COO, said: "Fonterra is a global leader in protein and high value, advanced ingredients, so it's only right we should strive to be at the forefront of the active nutrition market. The strategic partnership with Foodspring will accelerate our progress in the category by giving us direct access to a new consumer segment. This investment is a first for Fonterra and supports our strategy to grow in high-value categories. Foodspring's impressive growth trajectory is supported by its strong direct to consumer channel and digital nutrition and well-being coach."
Tobias Schüle, the CEO and co-founder of Foodspring, said the company was "pleased to have gained the support" of Fonterra, which he described as "one of the largest and most innovative dairy companies, which is very aligned to our business".