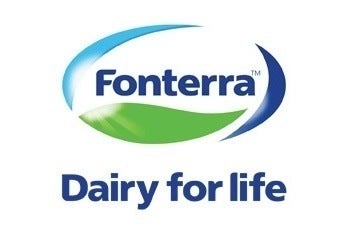 Fonterra is launching its Anchor dairy brand into Ethiopia and Australia.
The New Zealand company said the brand is being introduced with products developed to meet the specific needs of consumers in those markets.
In Ethiopia, the group is rolling out Anchor fortified milk drink, a milk powder formulated to provide "affordable high quality dairy nutrition". Fonterra said it worked with the Food and Nutrition Society of Ethiopia to develop a product that meets the nutritional needs of children in Ethiopia. One glass contains more than 30 nutrients that "help a child's growth and development", the dairy giant said. The milk includes protein, calcium, vitamins A and D, iron and zinc.
Fonterra's global brands and nutrition MD Rene Dedoncker said the rollout was an "exciting opportunity" because it marks the group's "first real move from a consumer brand perspective into Africa" opening up the opportunity for a "future regional play".
Fonterra is entering Ethiopia in partnership with a local company – Faffa Foods. Dedoncker said the model would keep costs low. Using milk powder manufactured in New Zealand, Fonterra's joint venture with Faffa means final production, packing and distribution will be completed in market at a "much lower" cost.
"Our Anchor fortified milk frink is a highly nutritious product and we want it in the hands of millions of Ethiopian children. Affordability is paramount and we've partnered with local food processor Faffa Foods to ensure we keep costs low and get our product out across the country," he explained.
In Australia Fonterra is targeting "foodie culture" with a line of Anchor: pure, thickened and light. Dedoncker said that the Australian cream market is valued at over A$300m (US$217.5m) but shoppers are buying less fresh cream in the country. "We believe there is a big opportunity to get cream back on the weekly shopping list by motivating foodies to buy cream all year round and packaging it in cook-friendly formats."
The range of Anchor cream will be available exclusively in Woolworths supermarkets. Fonterra said it has also secured a ten-year contract to supply fresh white milk for Woolworths's own-label Woolworths Select line.

Dedoncker said the launches demonstrated the versatility of Anchor, which has seen recent new launches in Sri Lanka, China and New Zealand. "Whether it's a mature or emerging dairy market, Anchor has a place to play and our product innovations allow us to pick the market position where Anchor is most likely to succeed, get early momentum and make a difference in people's lives."