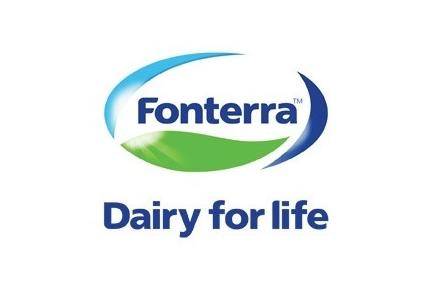 New Zealand dairy cooperative Fonterra has been ordered to pay French food group Danone US$125m over a recall linked to a contamination scare that turned out to be a false alarm.
Following the arbitration tribunal's decision, Fonterra has cut its 2017/18 earnings per share forecast to NZD0.35 to 0.45 (US$0.24 to 0.30) from NZD0.45 to 0.55 and requested an immediate temporary trading halt on its shares, which are listed on Australia and New Zealand's main exchanges, to give it time to "consider the outcome of its arbitration with Danone".
The company said it was "disappointed" with the arbitration tribunal's decision.
Long running legal action – Danone took the decision to sue Fonterra back in January 2014 – followed the 2013 scare involving a Fonterra ingredient used by the French company which led to a recall based on erroneous information.
Danone Nutricia, a unit of Paris-based Danone, recalled some types of infant formulas sold under the Karicare brand after Fonterra, its milk powder supplier, said there was a risk of bacteria in its products that could cause fatal botulism. The scare turned out to be a false alarm.
Following the incident Danone terminated its contract with Fonterra.
Fonterra said the decision to invoke a precautionary recall had been based on technical information from a third party that later turned out to be incorrect.
Following the tribunal's decision it said in a statement: "Fonterra and the New Zealand government conducted extensive reviews into the events. A follow-up review by the independent inquiry commissioned by the Fonterra board of directors confirmed that the cooperative's management acted in the best interests of its consumers and the cooperative at all times."
Fonterra's CEO, Theo Spierings, said "We are disappointed that the arbitration tribunal did not fully recognise the terms of our supply agreement with Danone, including the agreed limitations of liability, which was the basis on which we had agreed to do business."
He added: "Fonterra is in a strong financial position and is able to meet the recall costs."
In a statement Danone said: "Danone welcomes this arbitration decision as a guarantee that the lessons from the crisis will not be forgotten.
"Danone considers that this arbitration underscores the merit of its legal actions against Fonterra, including to champion the highest standards of food safety across the industry."
Fonterra said the decision will have no impact on farmgate milk price.