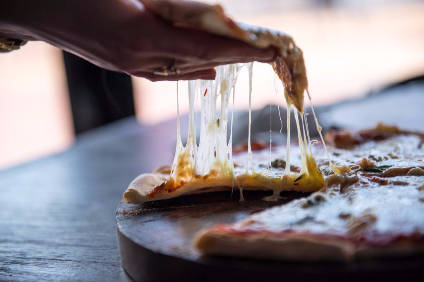 New Zealand dairy cooperative Fonterra is aiming to take advantage of the popularity of its mozzarella cheese in China via a new plant in Australia.
Its new US$111m facility in Stanhope, Victoria – due to start production imminently – will replace the firm's plant which was destroyed by fire in December 2014. The plan to build it was first announced at the end of 2015.
It will produce mozzarella cheese for Australian consumers and foodservice clients but also for key export markets including China where there is strong demand.
René Dedoncker, the managing director of Fonterra's Australian arm, said: "New Zealand-made Fonterra cheese is already topping more than half the pizzas made in China, and now we will be sending our Australian-made mozzarella as our customers just can't get enough of it.
"In China, the growth in Western-style foodservice outlets has meant more opportunities for Chinese people to try cheese and many are developing a taste for it, particularly on pizza. The market potential is enormous.
"As disposable incomes rise in China, spending on dining out is growing and pizza is a very popular menu choice. They want the extra stretch, softness and flavour of our mozzarella made with high-quality Australian milk. This supports our strategy to be Fonterra's global ingredients hub for cheese, whey and nutritionals, complementing our consumer and foodservice businesses."
Fonterra, which employs around 22,000 people around the globe and operates in 100 countries, will be able to produce 45,000 tons of mozzarella and other cheeses a year at its new Stanhope plant.