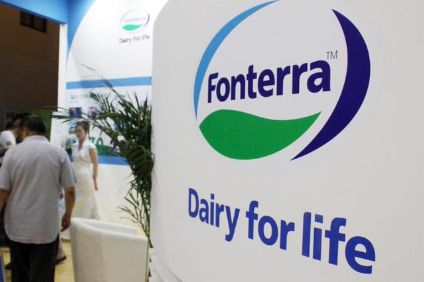 Fonterra has put forward an option as part of its capital-structure review to allow the dairy cooperative's farmer owners to buy back the listed Fonterra Shareholders' Fund.
The world's largest dairy co-op and exporter has today (6 May) imposed a temporary cap on the fund to give time for farmer consultations on the proposals, which will start immediately and continue "over the coming months".
Farmers are currently required to hold shares in the fund relative to the amount of milk supplied to Fonterra (the so-called wet shares), set at one share for each kilogram of milk supplied. Surplus shares can be converted into units of the fund, which is also open to outside investors.
Fonterra said it is reviewing its capital structure in anticipation of declining or flat milk supply in New Zealand linked to climate change, regulatory adjustments and alternative land use.
"If the temporary cap was not in place, anyone holding 'dry shares' – those shares held in excess of the 'wet share' requirement linked to milk production – would have been able to exchange them into units in the fund during consultation. This could have more than doubled the size of the fund and made the option of buying it back unaffordable in the context of the cooperative's current balance sheet targets," New Zealand-headquartered Fonterra said today after it suspended share trading yesterday across multiple platforms, including the NZX Main Board and the Australian Securities Exchange, ahead of the announcement.
The temporary cap will be effective once the current trading halt is lifted when the stock market opens tomorrow and will remain throughout the consultation process.
Chairman Peter McBride said: "The co-op's future financial sustainability relies heavily on our ability to maintain a sustainable New Zealand milk supply and protect farmer ownership and control. The decisions we've already taken in response to the findings of the review – like temporarily capping the size of the fund – haven't been made lightly. We appreciate they will have come as a surprise, but they are necessary to keep all our options open while the co-op's farmer shareholders have a free and frank conversation about our capital structure."
Other options Fonterra and its board are considering include staying with the current structure, or, as the co-op explained: "Dual share structures, which would move from the current single co-operative share to a compulsory supply share and a separate non-compulsory investment share; unshared supply structures; a traditional nominal share structure; and a split co-operative model."
Fonterra said its preferred option would be the imposition of a minimum requirement for farmers to hold one share for every four kilograms of milk supplied, with shareholdings capped at a maximum of four times the milk provided.
"We believe the best option for our co-op is to move to a structure that reduces the number of shares a farmer would be required to have and either removes the fund or caps it from growing further to protect farmer ownership and control," McBride said.
He continued: "A key outcome of this change is that shares would be bought and sold between farmers in a farmer-only market. I want to be clear that these changes could impact the price at which shares in our co-op are traded, and there may not be as much liquidity in the market. This is the board's current thinking, but we are open minded about adjusting that direction based on farmer feedback on any of the options."