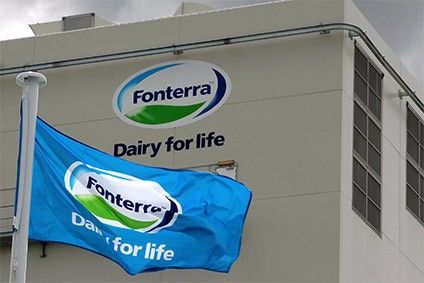 Fonterra is considering adjusting the minimum shareholding requirement for the dairy cooperative's farmer-owners in its shareholders' fund.
In May, the world's largest dairy exporter revealed it was reviewing its capital structure in anticipation of declining or flat milk supply in New Zealand linked to climate change, regulatory changes and alternative land use.
Fonterra has now put forward some new proposals intended to reflect the views of its milk farmers who are required to hold shares in the fund relative to the amount of milk supplied, the so-called wet shares. Surplus shares can be converted into units of the fund, which is also open to outside investors.
One of the new proposals would set the minimum shareholding requirement at 33% of the quantity of milk supplied, or one share per 3 kgMS (milk solids), rather than 25%, or 1 share per 4 kg as originally set out in the preferred option.
Fonterra has today (19 July) also outlined four other proposals as it seeks to keep the shareholding limit at four times the milk supplied to "also help support liquidity". These are: "Enabling sharemilkers and contract milkers to hold shares if the Co-op moved permanently to a farmer-only market; extending the entry timeframe from five to six years; extending exit timeframes for all farmer owners on the date of the vote to up to ten or 15 years, including those who have already ceased in the past few seasons but who still hold shares; [and] reviewing the market maker role and looking further at how potential share buy-back options might support liquidity in a farmer-only market."
Peter McBride, Fonterra's chairman, said: "The board maintains its belief that in a flat or potentially declining milk environment, making changes early will put us in the best position to provide farmers with more flexibility, while protecting farmer ownership and strengthening our co-op's financial sustainability.
"We also want to acknowledge the uncertainty that comes along with us considering changes to our capital structure and the significant challenges that it's creating for some farmers."
Fonterra added many of its farmer-owners have said additional information on the co-op's business strategy and future performance would help them form a clearer view on its capital structure. Therefore, in August or September, the company will provide further details on its long-term strategy, including the types of activities it will invest in and the returns it is aiming for.
"We will seek to cater for the diversity within our ownership base but it is impossible to incorporate every piece of feedback," McBride said. "As a co-op, we need to be pragmatic and open to compromise in order to find a way forward together that is in our best long-term interests."
Over the next couple of months, the co-op plans to conduct surveys and hold focus group meetings to "test different aspects" of the potential changes, which are expected to be presented to farmers when Fonterra's annual results are published in September. The proposals will be put to a vote at its annual general meeting in December.