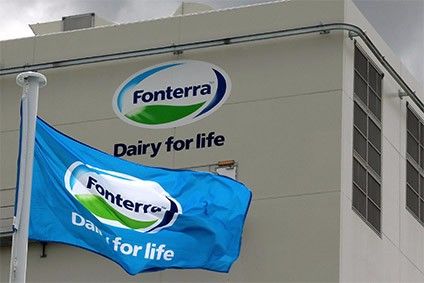 McDonald's outlets in parts of China are to sell UHT milk manufactured by Fonterra in its Happy Meals, the New Zealand dairy group has announced.
The 200ml packs form part of the Happy Meals sold in McDonald's restaurants in "south, central and east China", Fonterra said.
Toby Lane, a global account manager at Fonterra, said: "McDonald's has more than 2,000 stores in China and it plans to double this number by 2020. We have put a huge amount of effort into securing this contract and we are excited to be building a stronger relationship for the future."
Fonterra is also set to see its slice-on-slice cheese used on hamburgers sold in McDonald's outlets in China.
Michael Todd, the general manager for Fonterra's business with global quick serve restaurants, said: "Now that we are in the McDonald's China system, we will continue to go above and beyond to deliver value. China is a huge market with great potential for our Co-op's Quick Serve Restaurant business. With the successful launch of soft serve ice cream for KFC China in April, and now our latest win with McDonald's, we have expanded our business' footprint in China months and we're looking forward to more great developments in the near future."