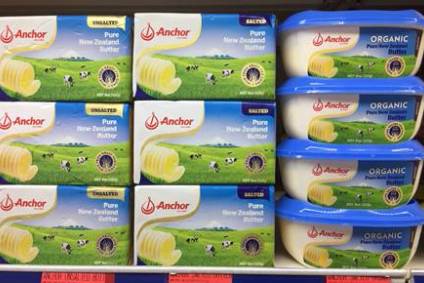 Fonterra has suspended its shares across multiple trading platforms ahead of an announcement of proposed changes to the dairy giant's capital structure.
The suspension by the world's largest dairy cooperative was initiated before the start of trading today (5 May) in New Zealand and Australia, where the shares are listed on the NZX Main Board and the Australian Securities Exchange (ASX).
Auckland-based Fonterra's directive also applies to its Shareholders Fund, where units are available to investors shutout of the other trading platforms and are listed on the same exchanges.
The Anchor butter brand owner said in a filing: "The trading halt is effective from when the markets open on Wednesday 5 May ahead of an announcement that Fonterra is considering making prior to when the market opens on Thursday 6 May in relation to a comprehensive consultation process to seek shareholder feedback on potential options to change its capital structure."
Fonterra said the details will be revealed tomorrow but the shares will remain in suspension until Friday to allow all shareholders to weigh up whatever the co-op plans to unveil.
As a means to assure investors, Fonterra said it "remains in a strong financial position and the consultation process will not affect the cooperative's ability to operate".
In March, Fonterra published its annual results for the year ended 31 January showing reported profit after tax was down 22% at NZD391m (US$281.2m) based on revenues of NZD9.9bn, a decline of 5%.
Normalised EBIT was up 17% at NZD684m, while normalised profit after tax rose 43% to NZD418m.
Net debt showed a further decrease to NZD5.6bn, from NZD5.8bn in the previous 12 months. Debt levels were as high as NZD7.4bn in 2019.