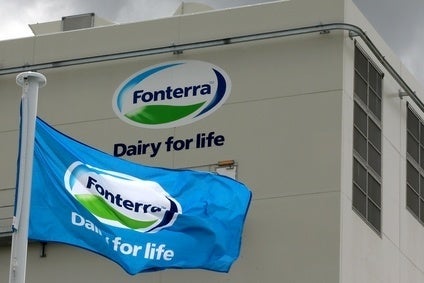 New Zealand dairy giant Fonterra has been criticised for putting food safety "on the back burner" by an official report into the events surrounding last year's botulism scare.
The company was forced to recall a batch of concentrated whey powder in August last year over concerns that it was contaminated with a botumism-causing bacteria. While it transpired the recall was a false alarm, the incident hit Fonterra's reputation for food safety in key export markets such as China.
In an official investigation, released today (9 December), Fonterra was criticised for its delayed response to safety concerns and a failure to have crisis management procedures in place. The company's communications tactics were found to be lacking – particularly in social media – and the report termed Fonterra's response a "public relations disaster".
"Fonterra was not ready for a crisis of this magnitude," the inquiry, headed by Food Safety Authority of Ireland chief Alan Reilly, said. "It had placed the nurturing of a genuine food safety culture in the company on the back-burner and concentrated its attention on production and market share."
The investigation was backed by the New Zealand government, which has already fined Fonterra over its role in the crisis.
Responding to the report, Fonterra CEO Theo Spierings maintained food safety and quality are Fonterra's "number one priority".
"We have co-operated fully with the Government inquiry team during its investigation. The report reaffirms many of the findings of our own operational review and the board's independent inquiry undertaken last year. It highlights once again that New Zealand's dairy food production and safety systems are as safe as any in the world," Spierings said.
"We welcome the report's acknowledgement of the programme of work Fonterra has underway to further strengthen our approach to food safety and quality."