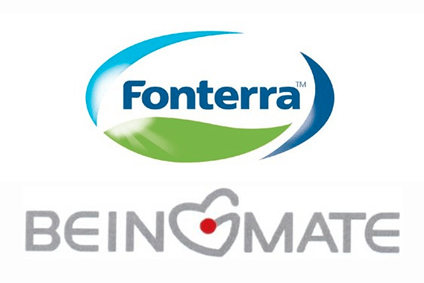 Fonterra has completed its partial tender offer to invest in Chinese infant formula business Beingmate.
The New Zealand based dairy giant has paid US$533m for 18.8% of Beingmate.
Last August, Fonterra and Beingmate announced plans for global partnership to help meet China's growing demand for infant formula. They said the deal would see Fonterra take up to 20% of Beingmate.
"Our goal was to acquire up to 20 per cent. We are extremely satisfied and confident that the partnership can and should proceed on the basis of the 18.8 per cent stake. It is a good result," Fonterra CFO Lukas Paravicini said.
"Over the next few weeks, Fonterra and Beingmate will now move ahead with the next phase of our partnership, which includes establishing a joint venture to purchase the Darnum plant in Australia and finalising a distribution agreement making Beingmate Fonterra's exclusive Anmum distributor in mainland China."