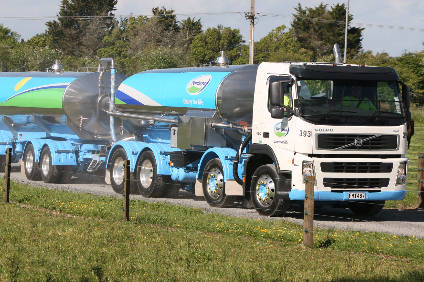 New Zealand dairy giant Fonterra has enormous opportunities but also faces profound challenges, a shareholders' meeting has been told.
But board director Scott St John said the company would not be fundamentally changing its ownership structure.
Answering questions after delivering a presentation to the New Zealand Shareholders Association on Saturday (18 September), St John said the dairy cooperative, New Zealand's largest exporter, "has some profound opportunities but also some profound challenges".
In recent weeks, it has appointed a new chairman in John Monaghan and has installed an interim chief executive, Miles Hurrell, to replace the outgoing Theo Spierings who finishes next month.
The company has also suspended its international search for a new CEO.
The New Zealand Herald newspaper reported that St John noted the personnel changes at the top and Monaghan's comment that the co-op needed to take stock and "breathe some fresh air into the business and determine any changes that are needed".
Fonterra recently ditched plans for a second-half dividend in a bid to improve its balance sheet. It also reduced last season's 2017/18 forecast farmgate milk price
A high milk price has put pressure on the co-operative's earnings in a year that has also proven difficult with a US$125m payment to French peer Danone over recall issue and the impairment of the Beingmate investment in China.
"Too much of our asset portfolio has not been performing as we need it to be. We need to do much better with our capital," St John said.
He said Fonterra faced capital constraints but the way ahead was more likely to be in the form of capital-light joint ventures such as the one just announced with India's Future Consumer.
And he reiterated that despite its capital issues, Fonterra would remain in farmer ownership.
"It is a co-operative – changing the ownership structure away from the farmers is just not the table," he said.
"But we need to think carefully and innovatively about how we fund projects that we enter into and I think if we look at the most recent India initiative, that's probably more likely be the sort of thing that you see us doing."