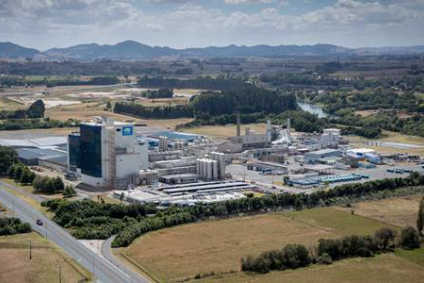 New Zealand dairy giant Fonterra is preparing to begin shipments of a specially-formulated mascarpone cheese to Japanese customers.
The company said the first shipments of the product, which it said has been developed to meet the needs of Japanese customers, will reach the country in January next year.
Project manager Shane van den Hurk explained the mascarpone that Fonterra will export to Japan has a distinct taste profile.
"The mascarpone you find in most supermarket chillers is made to be balanced – slightly sweet, a bit creamy, but with a relatively low-fat content so it's good for ready-to-eat consumption," van den Hurk said.
Fonterra's Japanese customers, who use the mascarpone as an ingredient, are "looking for something that packs more of a punch", he continued. "When used as an ingredient, a high-quality mascarpone should have much more depth of flavour; it should be richer, sweeter and with a higher percentage of natural dairy fats."
Fonterra has invested NZD5m (US$3.7m) in developing the mascarpone production line, which will be part of Fonterra's ice cream production plant in Te Rapa.
"We've been able to apply existing technology in a creative way that allows us to switch our frozen cream line – where we've got capacity – over to mascarpone quickly and easily," van den Hurk explained.
"Much of that milk was previously turned into commodity products such as anhydrous milk fat, so it's a win-win that we're about to add significantly more value to our farmers' milk for a small investment."