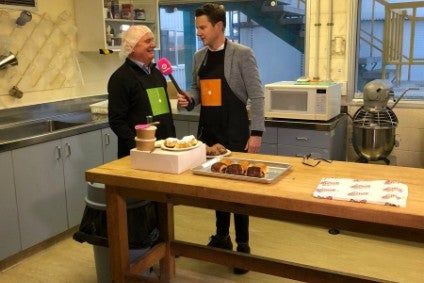 New Zealand dairy giant Fonterra plans to double production of butter at its plant in Edgecumbe to meet rising demand in China for what are known locally as 'muddy buns'.
Fonterra is creating a production line at the site for butter sheets, which are designed to make it easier for chefs to craft the chocolate croissant treats that are becoming more popular in China. As well as muddy buns, the snacks are also known as Dirty Dirty Bread or Zang Zang Bao.
Production of the butter sheets will increase from 4,500 metric tonnes to 7,000 tonnes, with the first batch due to come off the line on 1 September, the owner of the Anchor butter brand said in a statement.
Building work started in May at the Edgecumbe facility, which employs 380 people.
Susan Cassidy, the general manager for marketing at Fonterra's global foodservice division, said: "The Dirty Dirty Bread can best be described as a chocolate croissant. People love the flaky chocolate pastry that's coated in rich chocolate ganache and sprinkled with cocoa powder. It makes it impossible to keep your face clean while eating. They are popular with celebrities who have taken to social media to share images of their 'muddy bun face' experience."