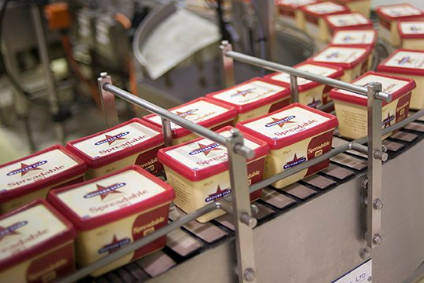 Fonterra, the New Zealand-based dairy group, is to expand its storage areas at a spreads plant in Australia to "keep up with growing demand".
The company is to enlarge the coolroom at the factory in Cobden, a facility in south-eastern Australia where the business manufactures its Western Star butter.
"Western Star is going from strength to strength, winning a bigger slice of the butter and spreads market as consumers shift back to eating more natural foods and incorporating it into their cooking," Andrew Nooy, regional operations manager for Fonterra's Australian arm, said.
Nooy said the investment will see Fonterra increase its use of "automatic guided vehicles", or AGVs, to take products off the line and stack them away into flow-through pallet racking, which the company claims increases efficiency.
"AGVs and flow-through pallet racking are already in use in our state-of-the-art beverages plant, and are highly efficient, as they reduce handling of the finished product," Nooy said.