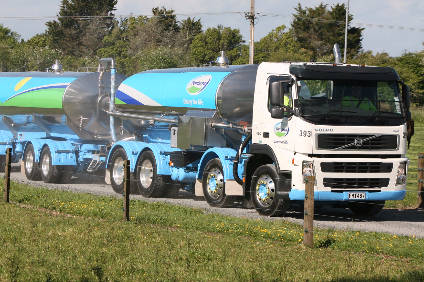 New Zealand dairy giant Fonterra has established a new sustainability advisory panel.
The co-op said it is striving to become a world leader in sustainably produced dairy nutrition.
CEO Miles Hurrell said the panel represents its wider strategy to build sustainability into everything it does.
"Our independent panel will help ensure our strategy is relevant to current and evolving sustainability trends while being integrated into commercial objectives," he said.
"Some of the world's biggest sustainability challenges are around food and we believe, like many, that the global food system must shift from being part of the problem to becoming a greater part of the solution. Our co-op is already taking action to support healthy environments and strong communities, but we know we must do more."
The panel features a diverse range of experts including Sir Rob Fenwick (chair), who co-founded the New Zealand Business Council for Sustainable Development and was the first New Zealander knighted for services to both business and conservation, and Paul Gilding, a Fellow at the University of Cambridge's Institute for Sustainability Leadership, author and former global head of Greenpeace.
They will be joined by Aroha Mead, a research associate specialising in Matauranga Maori and indigenous knowledge, Bridget Coates, chairperson of White Cloud Dairy Innovation, director of Tegel Group Holdings and former director of the Reserve Bank of New Zealand, Hugh Logan, who chaired the Land and Water Forum and has 40 years' experience in natural resource management, and Michelle Pye, owner of large-scale agricultural business Pye Group.
The panel will meet twice a year and provide guidance on Fonterra's sustainability strategy, targets and initiatives to improve performance and outcomes.
Fenwick said: "It speaks volumes for Fonterra that they have invited us in to provide advice with absolute transparency and openness.
"It's a chance to influence the country's biggest company with a multitude of challenges – environmental, social and economic – that impact not only the business and its owners, but the economy of the country. You don't get challenges like that very often in your life. I'm really excited about it."