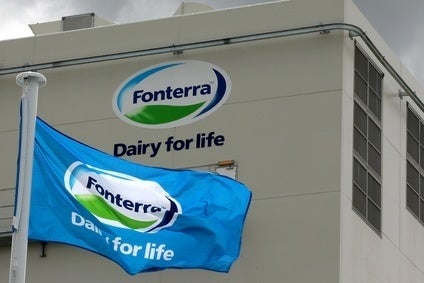 Fonterra, the world's largest dairy exporter, has said "significant volatility" is expected to shape global dairy commodities prices due to oversupply and ongoing geopolitical instability around the world.
Chairman John Wilson said Fonterra remains confident in the "long-term fundamentals" of international dairy demand. However, he added: "The market has not yet rebalanced and Global Dairy Trade prices for products that inform our farmgate milk price have fallen 23% since February."
Chief executive Theo Spierings said unrest in places such as Russia, the Middle East and North Africa is impacting global dairy demand. "Remote as they are, events such as the flow of refugees from Libya to Europe come together with factors like lower oil prices to soften dairy demand," he observed.
The New Zealand dairy cooperative cut its forecast milk price for the 2014/15 season from NZ$4.70 kgMS to NZ$4.50 kgMS.