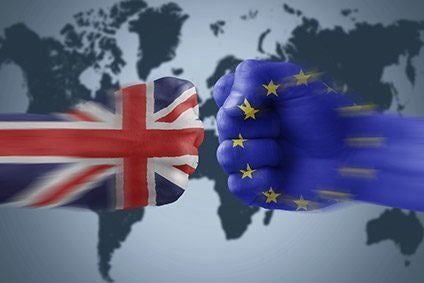 The UK should remain in the EU, the Food and Drink Federation , the industry association representing food and soft drink manufacturers in the country, announced today (15 March).
The FDF revealed its opposition to a so-called Brexit after surveying its members of their stance on whether the UK should stay in or leave the bloc.
There was an "overwhelming endorsement" to the campaign for the UK to continue being a member of the EU, the FDF claimed. Only half of those surveyed responded.
Almost 300 companies are members of the FDF. The association said "the majority" of companies in the survey were small- and medium-sized businesses. The membership also includes parent companies of multiple subsidiaries.
"Seventy one per cent of FDF members who voted believe the interests of their business will be best served by the UK voting to remain in the European Union," Ian Wright, the FDF's director general, said. "Members identified the single market, access to raw materials and the free movement of labour among key considerations in coming to their view."
Wright said the association's members expressed a need for "ongoing EU reform", including increased access to non-EU markets to boost exports and tackling "unnecessary red tape, in particular to ensure consistent interpretation and implementation of EU employment regulation".
Some 17% of respondents chose not to state whether the UK stayed or left the EU. A further 12% backed a Brexit, the FDF said.
Wright said: "Of course, FDF is a representative of all of its members; so we completely respect those whose business chose not express a preference and those who supported the leave option. We speak on behalf of our membership as a whole, not on behalf of any single member company."

However, he added: "I am delighted that our executive committee felt strongly that we should have a clear point of view on the most important issues facing our industry. Few are more important than the EU referendum and our point of view is clear – the UK should remain a member."