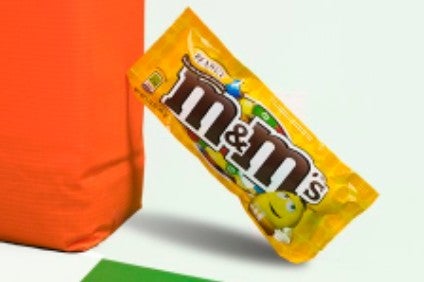 Mars and McCormick & Co. are among the food groups potentially facing court action in France over allegations of undeclared nanoparticles in their products.
French consumer group UFC-Que Choisir has filed a legal complaint to the High Court of Paris against food businesses Mars, McCormick, French retailer Casino and coffee maker Jacobs Douwe Egberts.
UFC-Que Choisir's complaint follows its testing of 20 consumer goods – including seven food and drink products.
It claims the manufacturers failed to comply with legal labelling requirements despite significant proportions of nanomaterials.
The consumer advocate argues all of the silicon dioxide used in McCormick's Ducros brand Italian spice mix were nano-sized as were 34% of the the titanium dioxide used in Mars' peanut M&Ms.
When contacted by just-food, Mars Chocolate France issued the following statement.
"First of all, we would like to highlight that all our products comply with our own strict internal requirements and respect all applicable laws and regulations," it said.
"With that being said, we want to give full satisfaction to our consumers and have taken into account their changing preferences in favour of more natural ingredients.
"That is why, in 2016, we took the commitment to remove progressively all artificial colours including TiO2 from all our food products. In the context of this plan, transitioning out of titanium dioxide is our priority, and we are currently conducting extensive work on how best to achieve this whilst ensuring same high quality of our products."
McCormick told just-food it had not received any formal approach from UFC-Que Choisir and therefore it could not comment on the possibility of legal action.
But, in reference to its product, it said: "The Ducros Mélange Malin Italien complies with the EU law on nanomaterials. It does not contain 'intentionally produced nanomaterials' as defined in EU legislation and we do not use anything in this product with the functional properties of nanoparticles.
"Silicon Dioxide (E551) is used in the formulation of the Ducros Mélange Malin Italien as an anti-caking or free-flow agent at a low level to prevent clumping of this dry mix during the life of this product, and is mentioned on the product label."
UFC-Que Choisir said it also found undeclared nanoparticles in significant amounts in Casino's chicken soup and in Jacobs Douwe Egberts' Maxwell House instant cappuccino.
French law has required manufacturers to write 'NANO' in the ingredients list when relevant since 2014.
The small particle size has led to concerns chemical ingredients could pass through biological barriers, such as human tissue.