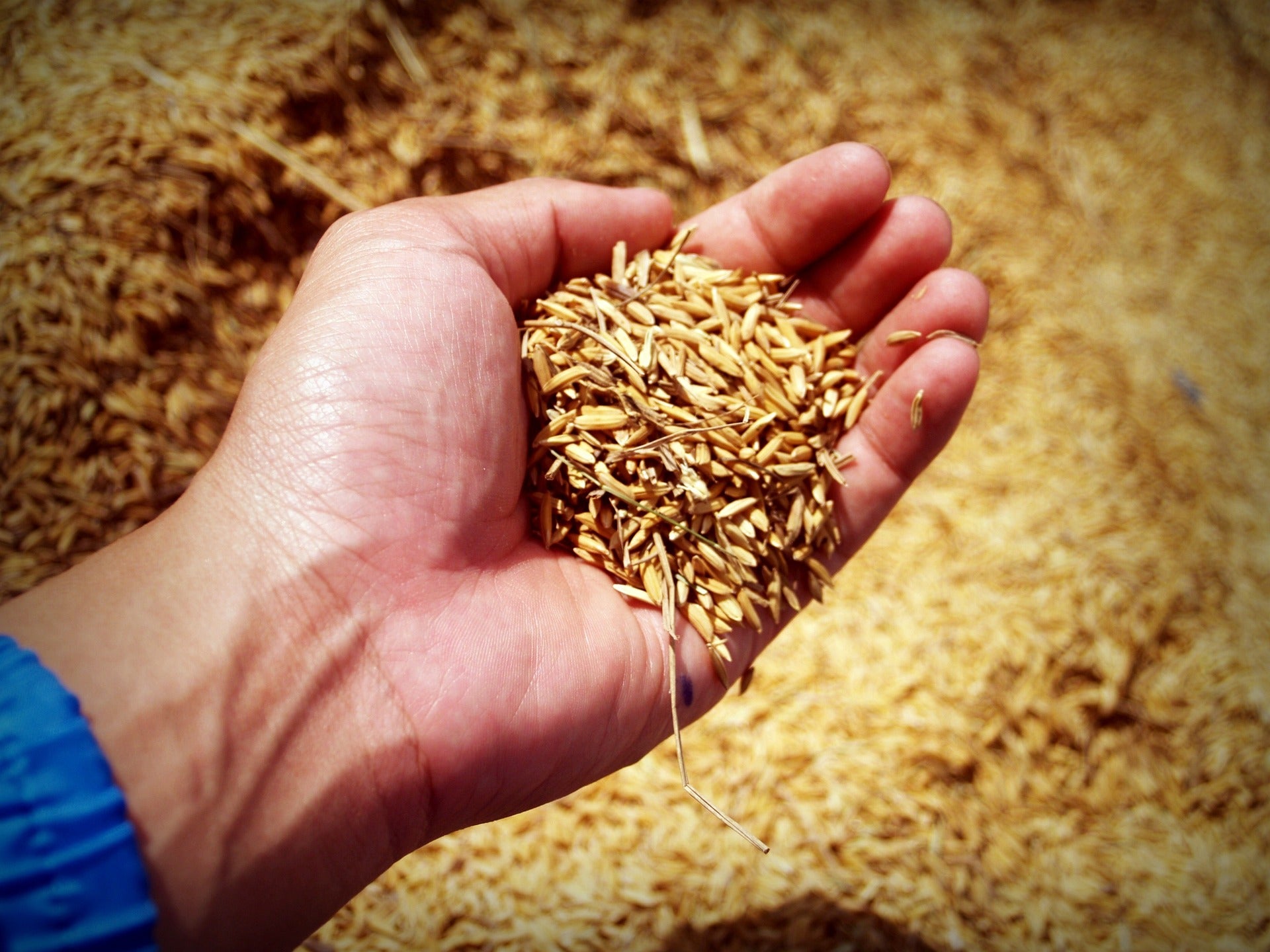 A closely-watched basket of food commodity prices edged higher in April, halting a 12-month run of declines, as the cost of sugar, meat and rice rose.
Nevertheless, while the Food Price Index compiled by the Food and Agriculture Organization of the United Nations climbed 0.6% from March to average 127.2, the gauge continued its decline on an annual basis from the all-time high reached in March last year.
The war in Ukraine, which broke out in February 2022, exacerbated supply bottlenecks in food commodities spurred by the pandemic, sending the UN index to an unprecedented 159.7 in March that year. It dropped 19.7% last month from April 2022.
As the index of food commodity prices rose in April on a monthly basis for the first time since March 2022, FAO chief economist Maximo Torero pointed to the importance of renewing the so-called Black Sea Grain Initiative.
Officials from Russia, Turkey, Ukraine and the UN – the same representatives that brokered the initial deal in July last year allowing the safe passage of commodities out of Ukraine's Black Sea ports – meet today (5 May) to discuss a new extension.
"It is important that we continue to track very closely the evolution of prices and the reasons for increases in prices," Torero said. "As economies recover from significant slowdowns, demand will increase, exerting upward pressure on food prices."
He added: "At the same time, the increase in rice prices is extremely worrisome and it is essential that the Black Sea initiative is renewed to avoid any other spikes in wheat and maize."
Reuters, quoting Turkish Defence Minister Hulusi Akar, reported the discussions today will be 'technical' and will be followed up by a meeting of defence ministers next week.
The current agreement expires on 18 May after Russia allowed an extension for 60 days in March, half the time frame Ukraine and the UN were pressing for. It was initially bashed out last July for 120 days and prolonged for a further four months in November.
The FAO divides its index of food commodity prices into sub-indices. Although the organisation does not break down its sub-cereals index into constituent parts, the UN said rice prices continued to increase "against a backdrop of reduced harvests caused by higher input costs and adverse weather, especially outside of Asia".
The overall FAO Cereal Price Index dipped 1.7% from March and was down 19.8% from April last year. Wheat prices declined 2.3% on month, while the cost of maize fell 3.2%.
Meanwhile, the European Commission this week agreed a deal with five member states – Bulgaria, Hungary, Poland, Romania and Slovakia – to usurp bans imposed by those individual countries on grain imports from Ukraine.
Unhappy about cheap commodity imports from Ukraine flooding those countries, the agreed deal covers wheat, maize, rapeseed and sunflower seed and lasts until 5 June.
The FAO said today its meat prices gauge – a subset of the FAO Food Price Index – rose 1.3% month-on-month due to increases in pork and poultry but was down 6% from April last year.
Sugar reached its highest level since October 2011, the FAO said, as the sub-index climbed 17.6% from March.
"Reduced production expectations and outcomes in India, China, Thailand and the European Union caused by dry weather conditions, as well as to a slow start of the sugarcane crop harvest in Brazil, along with higher international crude oil prices, which can increase demand for sugarcane-based ethanol," were blamed for the increase.
Elsewhere, dairy and vegetable oil prices fell. The FAO Dairy Price Index dropped 1.7% from March, "impacted by the persistent slack global import demand for milk powders and higher cheese export availabilities in Western Europe". It was down 15% year on year.
The FAO Vegetable Oil Price Index declined 1.3%, falling for a fifth consecutive month, and was down a whopping 83% from April 2022.