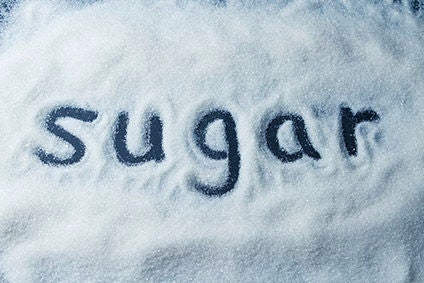 Food companies must accelerate moves to cut the sugar content of their products, or step up efforts to reformulate in other ways to reduce the amount of the ingredient, in the face of growing regulatory pressure, a new report from just-food argues.
With more governments around the world scrutinising the relationship between sugar intake and health, as well as an increasing number of consumers focusing on the amount of sugar they eat, food manufacturers need to advance moves to reformulate their products, even as they face technical challenges in devising new recipes, the report Is Sugar The Next Tobacco? contends.
In recent years, there have been a series of fiscal levies introduced or announced on soft drinks to try to curb the amount of sugar consumed. There have been fewer measures on food and not all of those remain in place. Mexico still has its tax on sugary drinks and high-calorie foods, introduced in 2014, although Finland is to scrap a tax on ice cream and confectionery this year.
However, the report argued there could be growing pressure for the introduction of more fiscal measures on the food sector and manufacturers must be proactive.
"Food companies will continue to enjoy some protection from taxation of sugared foods as sweetened soft drinks will tend to be the first target for policymakers, given their particular association with child obesity and dental caries. However, the more widespread such taxes become, the more likely they may be applied to foods," just-food contributing editor Ben Cooper and author of the report, said.
"Where food companies currently face their greatest challenge, however, is in the pressure to reduce the sugar component in processed food formulations. The technical challenges and those related to consumer acceptance are considerable and there is a sense among some industry professionals that these challenges are still not sufficiently well understood by policymakers. Nevertheless, during the coming five years in the UK and elsewhere, food manufacturers will be judged by their progress on sugar reduction. For many food companies, this simply means the continuation of work already in progress but the imperative to accelerate and improve, in the face of political and public pressure, is clear."
Alongside working on reformulation, food manufacturers should look at areas including portion size, product mix and marketing, the research suggests. Initiatives on advertising and consumer education could "reap reputational dividends, particularly if innovative solutions to address reformulation challenges prove hard to find", Cooper said.
The report looks at why sugar has become the prime focus of the attention of regulators looking to tackle obesity, what governments are demanding companies contribute in the bid to reduce sugar consumption and the challenges facing manufacturers.
—
'Is Sugar The Next Tobacco?' will be available from just-food in February 2017. However, people who take out an annual subscription to just-food before 31 January 2017, at a discounted price, will receive free copies of both 'Is Sugar The Next Tobacco?' and another recent report, 'How Brands Are Making Our Food Healthier', also written by the same author. Sign-up today to take advantage of this offer.