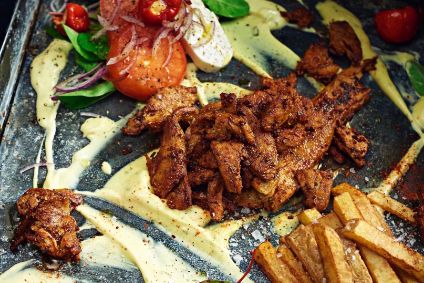 Food For Progress, the Sweden-based meat-free products firm, has added another market to the roster of countries selling flagship brand Oumph.
Dutch retailer Jumbo has agreed to list three Oumph products, including the pulled-pork alternative Pulled Oumph. The listing sees the Netherlands join the Nordic countries, the UK and Ireland in stocking Oumph products.
"We have seen a high demand from Dutch consumers, so it is very good timing to be launching in the Netherlands. We find that the Netherlands is one of the most progressive countries in Europe for plant-based foods, and we see a great potential there," Henrik Åkerman, the chief marketing officer for Oumph, told just-food.
Food For Progress was formed in 2014 by Anders Wallerman and Anna-Kajsa Lidell. Wallerman is the son of the family behind Ecab Invest, a business set up 30 years ago in meat production.
Lidell was an entrepreneur who had developed a brand called Beat, using beans to create vegan products. Wallerman had already started supplying non-meat products but the two decided to work together on a business eschewing the use of animals and focusing instead on plant-based food.
Food For Progress has steadily built its business through selling to retail and foodservice outlets. Asked what effects the Covid-19 pandemic has had on the company's sales, Åkerman echoed many of his peers in the industry, pointing to a boost in retail sales and the obvious fall in foodservice business as government lockdowns saw the channel almost entirely shut down in a number of markets.
"As expected, we have seen a major shift in sales per channel. Especially in the beginning, significantly increased retail sales compensated [for] the declining product demand in foodservice," Åkerman said.
"The retail uplift was mainly based on both the increasing shift towards in-home eating as well as some hoarding behaviour where consumers made sure to stock-up food supplies. Now that sales levels are stabilising, we see positive net effects in markets where we have a strong retail presence, e.g. the UK, and adverse net effects wherever our share of foodservice is high, e.g. Sweden."
He added: "By being fast and agile in our production planning and by implementing extra shifts we have managed to meet the fast-changing demand patterns. Overall, we are satisfied with our start into 2020."