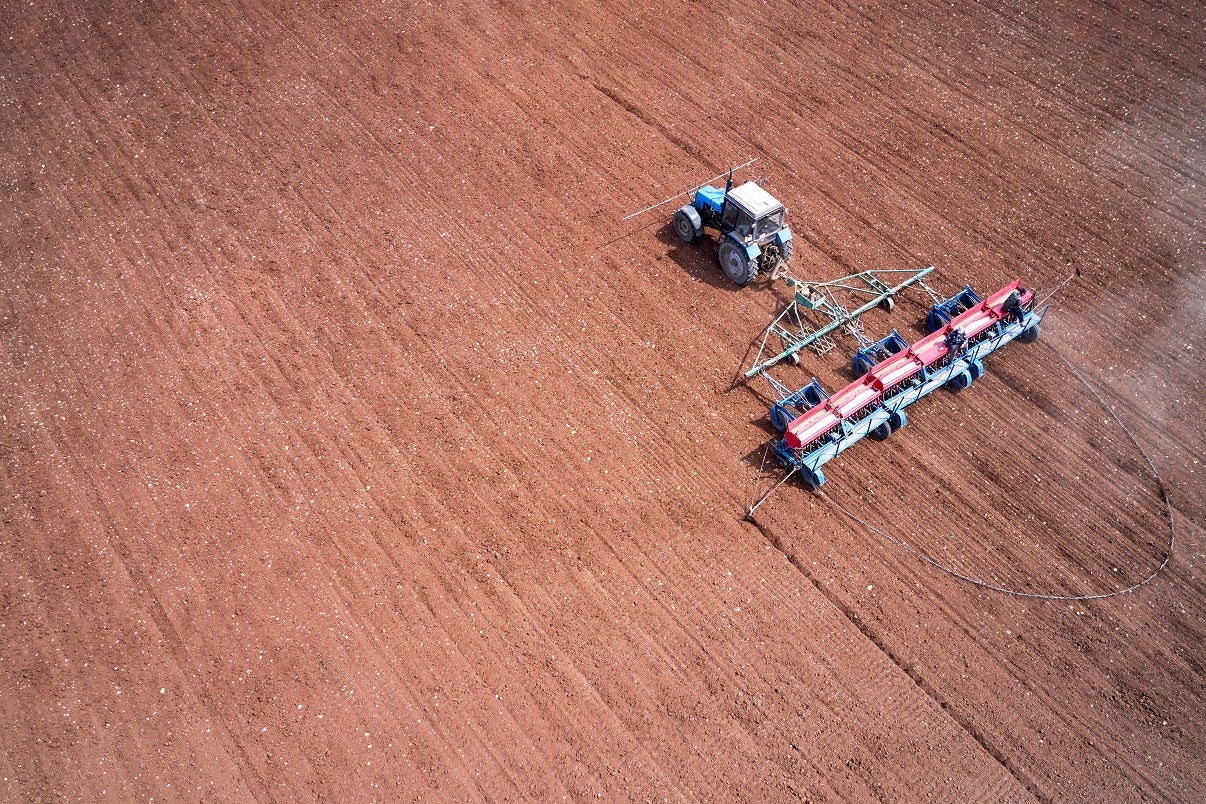 The adoption of regenerative agriculture is proving "too slow" with the "economics" for farmers unworkable, a group of agri and packaged food majors have said.
Companies including Mars and McCain Foods, as well as fertiliser supplier Yara International and upmarket UK grocer Waitrose, today (3 November) published an "action plan" to "scale up" the use of regenerative agriculture.
A group of 12 businesses, which also includes Mondelez International and PepsiCo, said the current use of what is dubbed 'regen ag' by proponents is "lagging far behind" the level needed to tackle climate change.
In a report, the companies called for a tripling of the rate of expansion of regenerative agriculture to support the world's efforts to limit the planet's temperature rise to 1.5°C.
They argued the practice must make up at least 40% of global cropland by 2030, up from around 15% today.
Common metrics, "market-based financial incentives", an "overhaul" in the way food sources and targeted government policy are all needed to support the "scaling" of regenerative agriculture, the companies asserted.
Grant Reid, Mars' outgoing CEO, said: "These are unprecedented times with supply chains under enormous pressure and the impacts of climate change all too real. Regenerative farming is a critical part of the solution, and our report shows all too clearly that – despite pockets of great work – adoption rates are far too slow as the short-term economic case for change is not compelling enough for farmers.
"As an industry, we need to address these areas with urgency if we are to hit our net zero commitments and protect against future supply-chain disruption."
Emissions from agriculture remain among the most challenging for packaged-food companies to reduce and some are working to tackle the problem. PepsiCo, for example, wants to spread regenerative agricultural practices across seven million acres, while European dairy group Arla Foods is running pilots with 24 farmers in the UK, Sweden, Germany, the Netherlands and Denmark to "explore regenerative farming methods in a structured and coordinated manner".
While corporate interest in the practice is on the rise, there are a number of questions around regenerative agriculture, including exactly what methods are being used and the success of the initiatives in train so far. The flexibility in the approaches companies can use also sparks accusations in some quarters of greenwash.
Ramon Laguarta, PepsiCo's chairman and CEO, said: "Regenerative agriculture can be one of the most powerful tools in our arsenal for fighting climate change and biodiversity loss. Regenerative agriculture can also improve the livelihoods of farming communities around the world. We all need to adopt a farmer-first approach and take immediate action to scale our support for farmers to implement the practices that will benefit them and the planet."
Just Food analysis, September 2022: Why we're in a critical period in the development of regenerative agriculture