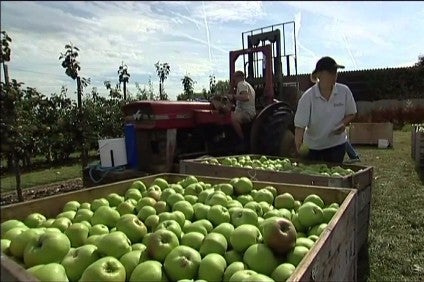 UK bodies representing the food industry and farming have given a big thumbs down to supposed government thinking on the free movement of labour into the country contained in a Home Office document leaked to The Guardian newspaper.
The leaked document suggests the UK government wants to end free movement in its present form.
It proposes that after Brexit – the UK's withdrawal from the European Union – all newly arrived EU migrants, unless they are highly skilled, will lose their rights to live permanently in Britain.
Restrictions are also to be imposed on the family members that a post-Brexit EU migrant can bring with them to live in Britain, the document suggests.
There are no specific estimates about the impact the policy would have or the numbers of people involved but the thrust of the policy thinking contained in the document has gone down badly with food sector representatives.
Ian Wright, director general of the Food & Drink Federation, said: "Food and drink manufacturing, Britain's largest manufacturing sector, will be alarmed by the proposals contained in the document published by The Guardian.
"If this does represent the government's thinking it shows a deep lack of understanding of the vital contribution that EU migrant workers make – at all skill levels – across the food chain.
Wright said the proposals, if true, "undermine the role and creation" of the Migration Advisory Committee, a public body, sponsored by the UK's Home Office, to advise the country's government on migration issues.
He added: "We will continue to work with Government and MAC to ensure a practical and evidence based way to proceed."
Meanwhile, a new report from UK farmers' union the NFU has warned there could be a significant shortage of people to work on the country's farms and throughout the food and farming sector if the Government does not address growing concerns over agriculture's access to workers.
The report says the supply of seasonal workers for the next two seasons is now in jeopardy. The number of seasonal workers coming to work on British farms in the horticultural sector this year has already dropped 17%.
The report said an immigration policy should be created to offer British farms flexible solutions for recruiting both seasonal and permanent overseas workers, with a focus on a competent and reliable workforce.
NFU president Meurig Raymond said: "It is crucial that the government addresses these concerns immediately to ensure that farming has access to a competent and reliable workforce, now and post-Brexit.
"A solution, such as a suite of visa or permit schemes, is urgently needed to avoid losing a critical number of workers that could jeopardise future harvests and food production."