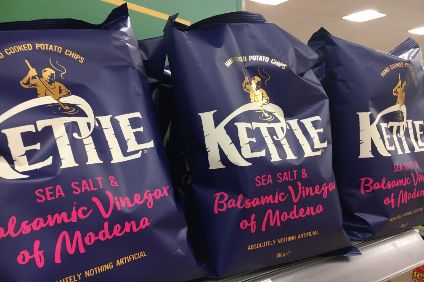 The value of food-industry M&A deals was almost 54% lower in the first nine months of 2019 year-on-year, according to research and analysis organisation GlobalData.
In 2019, as of the end of September 2019, food M&A deals worth $14.99bn were announced globally, marking a decrease of 53.9% year-on-year.
The value of deals in September was 59.9% lower than the 12-month average, which, up to the end of September 2019, is $2.17bn.
The value of deals in September was US$871.1m compared to August's $2.31bn total, down 63.4%.
According to GlobalData – just-food.com's parent company – Europe held the top position in deal value terms in September, with deals in the period worth $855.7m. At the country level, the UK topped the list at $788.7m.
In terms of volumes, Europe emerged as the top region for food industry M&A deals globally, followed by North America and then Asia-Pacific.
The top country in terms of M&A deals activity in September was the UK with six deals, followed by the US with five and Canada with three.
The top five food industry M&A deals accounted for 99.6% of the overall value during September. The combined value of the top five food M&A deals stood at $867.9m, against the overall value of $871.1m recorded for the month.
The top three food industry deals in September tracked by GlobalData were Bakkafrost's $641.1m acquisition of The Scottish Salmon Company, the $79.8m acquisition of Kettle Foods and Yellow Chips from Campbell Soup Co. by Valeo Foods and Greencore Group's $67.7m acquisition of Freshtime.