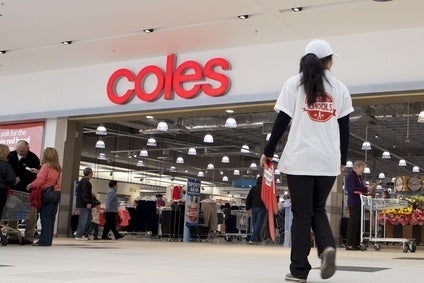 This week, the spotlight on the relationships between suppliers and retailers turned to Australia, where a new code of conduct is to be set up. Meanwhile, Spain's anti-trust watchdog fined 11 dairy companies over alleged price collusion. A series of M&A deals this week included Dr Oetker's move for European frozen cake maker Coppenrath & Wiese. And our latest management briefing analysed the opportunities for packaged food manufacturers in the US foodservice market.
Briefing: US branded food groups and foodservice
US branded food groups and foodserviceWith the grocery retail market stagnant, could foodservice offer a path to growth for packaged food operators doing business in the US?
Australia to introduce grocery code
The Australian federal government has created a food and grocery code of conduct that, it said, will help ensure "fair and transparent" dealings between the country's largest supermarkets and their suppliers.
Spanish regulator fines Danone, Nestle, Lactalis for price collusion

Danone, Nestle and Lactalis were among 11 dairy companies fined by the Spanish competition regulator over alleged collusion on pricing.
Dr Oetker to buy Coppenrath & Wiese
German food giant Dr Oetker has announced the acquisition of local frozen cake maker Coppenrath & Wiese for an undisclosed sum.
Greenyard Foods, Univeg, Peatinvest mulling merger
Frozen and canned veg supplier Greenyard Foods, fresh produce giant Univeg and agribusiness firm Peatinvest are to hold talks over a possible merger.
Hain Celestial expands natural meals range with Empire Kosher Foods buy
US natural and organic food group Hain Celestial said it is expanding deli meat and fresh food offering by taking full control of Empire Kosher Poultry.
Nestle slashes sugar in Fitness cereal

Nestle has launched a low-sugar version of its Fitness cereal in Europe.
Saputo's Warrnambool to acquire Lion's cheese business
Warrnambool Cheese and Butter Factory – the Australian arm of Canadian dairy group Saputo – has struck a deal to acquire the everyday cheese business of Lion Pty Ltd for approximately A$137.5m (US$107.1m).
Pioneers Holding confirms food M&A ambitions
Egyptian investment firm Pioneers Holding has confirmed more food-related acquisitions are part of the company's agenda during 2015 after winning the race to buy Arab Dairy.
The just-food interview part two: Bega Cheese CEO Aidan Coleman
In part two of the just-food interview, Bega Cheese CEO Aidan Coleman discusses why Asia and the Middle East are two key target markets for the Australian dairy group.