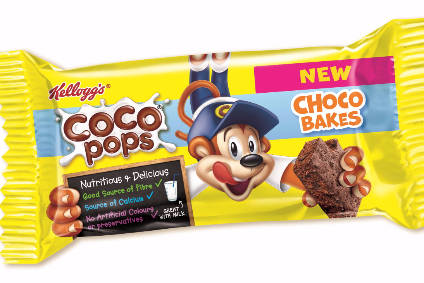 The UK has voted to leave the EU, arguably the most significant event in the country since 1945. just-food is providing rolling coverage of the snap reaction from the food sector and the investment community on the result. Elsewhere this week, Kellogg became the latest US food major to set up an investment vehicle to back fledgling, on-trend businesses. Staying in the US, there were claims there have been talks over a possible merger between Post Holdings and ConAgra Foods' Lamb Weston division. In Europe, France's lower house dropped plans to up the tax on palm oil but the country's government is still looking at how it taxes food oils.
UK voters have spoken: Britain will leave the European Union. With the vote tally now reporting 51.9% of people back leaving commentators are turning to the future with uncertainty. What will Brexit mean for the food sector? We bring you rolling coverage of the initial reaction.
Kellogg is establishing an investment vehicle, Eighteen94 Capital, that will make "minority investments" in companies pioneering "next generation innovation" in the food sector.
Post Holdings reportedly held talks with ConAgra Foods over a possible merger with the Chef Boyardee's potato business, Lamb Weston.
France is preparing to look again at taxes on food oils after a re-think of fiscal measures relating to the ingredients.
US-based Hispanic food maker Teasdale Foods has acquired Mesa Foods, a Kentucky-based producer of private-label tortillas, flatbreads, taco shells, taco kits and chips.
France-based bakery group Bridor has announced plans to grow sales to EUR1bn (US$1.13bn) by 2020.
General Mills has created the role of company chief operating officer, naming Jeff Harmening, the head of its US retail – and largest – business, to the position.
Cadbury chocolate and Ritz crackers owner Mondelez International has conceded it has "much more work to do" on its targets for lowering saturated fat and sodium in its products after revealing the progress it is making on a range of moves to make products healthier and more sustainable.
German dairy cooperative DMK said today (21 June) it is pushing ahead with a major cost-cutting programme to free up EUR60m (US$67.8m) by the end of the year in response "severe challenges" faced by the dairy industry. This week, DMK also announced a new CEO and plans for a new chairman.
PepsiCo has insisted it has "engaged" with Indofood over allegations the US group's Indonesian partner breaches workers rights through practices including the use of child labour on its palm oil plantations.