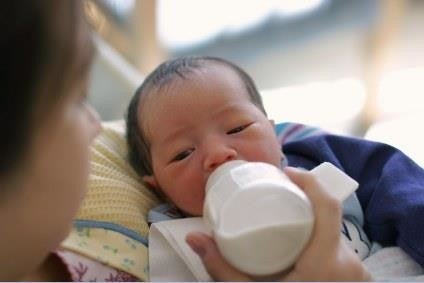 China again found itself the centre of fresh claims over the authenticity of infant formula this week, with arrests made over the alleged selling of fake products under brands owned by Abbott and Beingmate. Danone, meanwhile, announced plans to invest in its formula business in India. McCormick & Co. takeover target Premier Foods said it had had "constructive" talks with its US suitor and we ran an interview with the CMO of Enjoy Life Foods, the US free-from business owned by Mondelez International. Click on the headlines for more.
China's latest infant formula counterfeiting scandal has drawn in brands owned by the country's largest milk powder manufacturer, Beingmate Baby & Child Food Co.
Danone is investing INR1.5bn (US$22.6m) in expanding its production capacity for infant formula products in India.
Premier Foods plc today (6 April) revealed it has had "constructive discussions" with McCormick & Co., the US herbs and spices maker that has expressed interest in buying the UK group.
Glanbia, the Irish dairy, ingredients and sports nutrition group, is looking to make more acquisitions, MD Siobhán Talbot has said.
Mondelez International has become the latest in a string of major food manufacturers to announce a tie-up with Chinese online retailer Alibaba.
Patanjali Ayurved, an India-based flour and noodles producer, has confirmed it plans to set up four plants across the country in the next two years in a bid to expand its reach.
United Biscuits, the UK's largest biscuit maker, has set out how it believes the sector in the country can grow sales by GBP500m (US$711.2m) by 2020. After hearing how the Yildiz Holding-owned business plans to increase the size of the category, Ben Cooper wonders whether the issue of rising obesity should inform how food manufacturers shape their drive for growth.
Major corporations have joined with market researchers to form Paragon Partnerships which aims create an open-access information hub to support actions addressing the UN Global Goals for Sustainable Development. Ben Cooper examines the aims behind the Unilever-led initiative and asks where companies draw the line between sharing sustainability information for the greater good and retaining insights that might offer competitive advantage.
When Mondelez International swooped for free-from food maker Enjoy Life Foods last year, the snack food giant said it was gaining access to the "fast-growth" free-from food sector via a "market-leading brand". One year on and Mondelez's resources have opened up a number of growth avenues for Enjoy Life. Joel Warady, Enjoy Life's chief sales and marketing officer, speaks to just-food about how the business is looking to capitalise on its growing potential.
Mondelez International, the owner of brands from Oreo to Cadbury, is looking to have half its portfolio in the "well-being space" by 2020. In its domestic market, Mondelez is rolling out a "wholesome, savoury snack option" Good Thins. Hannah Abdulla discusses whether the new baked snacks could be a success.