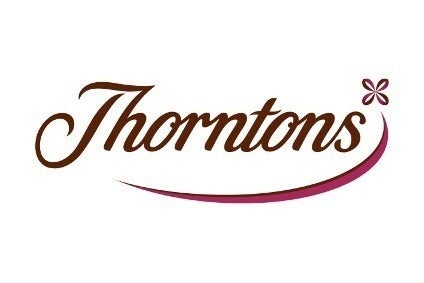 This week has been bumper for food sector M&A. Ferrero announced that it is gobbling up UK chocolate maker Thorntons. JBS is taking control of Moy Park from heavily indebted Brazilian meat group Marfrig. Grupo Bimbo also announced it has purchased parts of Spanish baker Panrico. Meanwhile, in the world of retail, Delhaize and Ahold revealed plans to combine. Here is just-food's top news and insight coverage from this week.
In the spotlight: What lies behind Ferrero's move for Thorntons?
Italian confectioner Ferrero has made a surprise move for UK chocolate maker and retailer Thorntons. One cannot ignore the fact Thorntons has had some challenges, not least in recent quarters with sales to UK multiples under pressure. What could be behind Ferrero's decision? Hannah Abdulla explores.
10 Things to Learn – JBS's acquisition of Moy Park from Marfrig
Brazilian protein giants Marfrig and JBS have reached an agreement that will see the ownership of European poultry processor Moy Park transferred to JBS. The deal, which values Moy Park at US$1.5bn, represents a win-win for both parties. Here is what each stands to gain.
UPDATE: Bimbo confirms deal for Panrico
Grupo Bimbo today (22 June) confirmed it has struck an agreement to buy parts of Spanish bakery company Panrico.
Focus: Will ConAgra sell own-label unit after Jana investment?
ConAgra Foods came under even more pressure to start delivering returns to shareholders last week when activist investor Jana Partners revealed it has taken a stake in the US food company. Shareholders have long grumbled about the seeming incompatibility between ConAgra's branded and private-label business, with shares in the under-performing US food maker at all time highs on the expectation that disposals must soon come. Are there more options open to ConAgra management than simply carving up the business? Katy Askew investigates.
Nestle names Francois-Xavier Roger CFO
Nestle has announced the appointment of Francois-Xavier Roger to the position of executive vice president and chief financial officer.
General Mills to axe 675-725 jobs
General Mills will cut between 675-725 jobs in a bid to position its international business for long term growth.
Russia adds a year to Western food import ban
Russia has extended the ban on Western food imports for a year.
Unilever, Nestle commit to halving food waste by 2025
The Consumer Goods Forum has announced its commitment to tackling global food waste, agreeing to halve food waste by 2025.
China seizes meat from 1970s in latest food scandal
Chinese authorities have reportedly seized around 100,000 tonnes of smuggled frozen meat including one batch dating from the 1970s.
Focus: Will synergies lift Ahold Delhaize in US?
The merger between European retailers Ahold and Delhaize is significant because it will allow the group's to scale up in the key US market, where the majority of revenue is generated. Announcing the deal, the companies said EUR500m (US$560m) in annual synergies are on the table. But these, as and of themselves, will do little to raise the combined group's lacklustre US growth trajectory. Katy Askew looks at the impact the merger will have in the US – and whether Ahold Delhaize will deliver on their promise to drive consumer-led innovation.