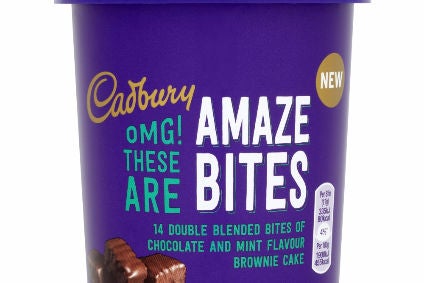 McCormick & Co. this week walked away from the negotiating table, ending its interest in UK group Premier Foods plc. Raisio, the Finnish food maker, after feeling the pressure in the UK breakfast cereal sector, handed the licence to Honey Monster and Good Grain to local firm Brecks. And Mars surprised the sector by revealing it would advise consumers to only meet some of its food occasionally as part of a series of health-focused initiatives. Click on the headlines for more.
McCormick & Co. has dropped plans to make a takeover bid for Premier Foods plc, insisting the price the UK group's board wants is too high.
Mars Inc has unveiled a health drive behind food brands including Uncle Ben's, Masterfoods and Dolmio – that includes advising consumers to only eat some products "occasionally".
Finnish food firm Raisio has announced plans to licence its Honey Monster cereal brand in the UK to local group Brecks Co.
UK meat group Cranswick has continued its push into poutry with the acquisition of local supplier Crown Chicken for GBP40m (US$56.5m).
Shares in Australian food companies have taken a hit today (12 April) as the market reacted to new regulations in China on food imports.
Weak consumer sentiment in some emerging economies and growing demand for value from consumers in developed markets weighed heavy on Unilever's list of first-quarter woes, alongside ongoing challenges in its spreads division. But on an investor call to discuss its sales for the opening months of 2016, the Flora owner highlighted innovation centred around the growing interest in health and wellness and a string of cost-saving initiatives as measures to drive its performance this year.
South Korea has launched a five-year plan to reduce sugar consumption, notably through plans to restrict sales of sugar-rich foods.
Hormel Foods has announced a company-wide "clean label initiative" that will see it simplify the ingredient statements on "many" of its retail products.