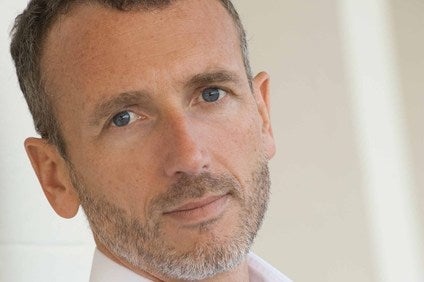 We attended the Consumer Analyst Group of Europe conference in London this week, bringing you strategic updates from the likes of Nestle, Danone and Glanbia. Elsewhere, General Mills reported further pressure on sales and earnings and we profiled the growing importance of e-commerce to baby food makers in China.
CAGE 2015: Nestle indicates limited patience for US frozen
Nestle has said its under-pressure US frozen food business should "gain traction" this year – but the Lean Cuisine owner insisted the division only has finite time for attempts to improve its performance pay off.
Sustainability Watch: McDonald's antibiotics move could be seminal moment
Campaigners have welcomed McDonald's announcement on antibiotic use in chickens but are concerned that the move is confined to the US. Ben Cooper discusses whether the fast-food operator's decision could spur more action on both sides of the Atlantic.
Cost cutting boosts Heinz 2014 profits
Deep cost cuts lifted Heinz's 2014 profits in the first full year under the ownership of private equity investors Berkshire Hathaway and 3G capital despite lower sales in the period.
PepsiCo "plans US$500m investment in Egypt"
US snack giant PepsiCo is reportedly planning to invest US$500m in Egypt this year to expand production in the country.
CAGE 2015: Danone CEO cool on "transformational" M&A
Danone CEO Emmanuel Faber has insisted the company – which has been rumoured to be eyeing US infant formula firm Mead Johnson Nutrition – does not need to make a "transformative" acquisition "to be successful".
Digesting digital: E-commerce becomes battleground for infant formula brands in China
E-commerce has rapidly emerged as a key battleground for multinational infant formula manufacturers in China. In a category that has come under recent pressure, changing consumer patterns and a shift in the way people shop in the country has resulted in the mass migration of Chinese infant formula purchases to online channels.
Comment: US legacy brands still have pulling power
Up-and-coming categories and companies are increasingly setting the pace in the US food sector. Demand for natural, healthy, fresh and sustainable products is on the rise. This has left legacy brands facing slumping sales. But, as yesterday's (17 March) Kraft Food Group recall shows, there is still considerable interest in the old brands, Katy Askew suggests.
General Mills reports 9M profit, sales fall
General Mills today (18 March) posted lower nine-month sales and profits amid signs the US group's domestic business remains under pressure.
CAGE 2015: Glanbia ready for more M&A
Glanbia is ready for more M&A to further expand its consumer-facing performance nutrition business and its business-to-business ingredients arm.
Tesco to de-list ABF's Kingsmill bread
Tesco has confirmed it is de-listing Associated British Foods' largest UK bread brand, Kingsmill.