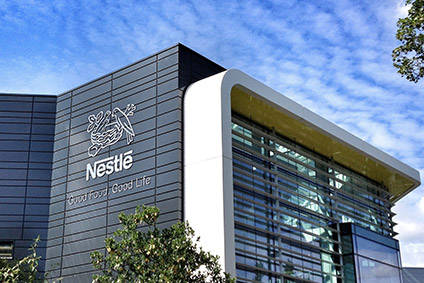 Nestle this week set out plans for savings beyond the company's annual programme to monitor costs in a bid to fund efforts to meet its sales target, a goal missed since 2013. Wilmar International launched another venture in India, UK group Premier Foods took control of a powdered foods business and ConAgra Foods sold a flavourings unit. On our interview pages, we spoke to Danone about its marketing of kids yoghurt brand Danonino and to the Round Table on Responsible Soy's on its plans to grow the sourcing of certified soy.
Nestle has outlined plans for cost savings that are deeper than analysts expected, with the world's largest food group looking to put some of the money into supporting its brands.
Singapore-based agri-food group Wilmar International and two Indian businesses – Adani Enterprises and Ruchi Soya – have set out plans for a venture to "create one of India's leading FMCG companies".
Premier Foods plc has taken full control of its powdered drinks and desserts joint venture, Knighton Foods.
For French dairy group Danone, improving the performance of its global dairy business and transforming it to a growth platform is a priority. As part of this drive, the company has launched an international marketing campaign for its Danonino yoghurt brand. Patricia Oliva, the global marketing director for Danonino, spoke to just-food about how the brand hopes to strike a unique chord with consumers.
ConAgra Foods said it is increasing the resources it can place behind its core business through the sale of its Spicetec Flavors & Seasonings unit.
In its bid to transform Europe into a "100% responsible soy" market by 2020, the Round Table on Responsible Soy has enlisted the help of Swiss-based management consultants Malik. Ben Cooper spoke with Lieven Callewaert, the RTRS's European representative, to find out more.
US-based agribusiness and food giant Cargill is forming a joint venture with the largest Asian foodservice company, Jollibee Foods Corporation (JFC), to build a poultry plant in the Philippines.
Kraft Heinz is adding four production lines to a site in the US state of Minnesota.
Sainsbury's, the UK's third-largest grocer, has decided to increase the number of companies that provide it with milk and cream, adding Medina Dairy and Tomlinsons to its suppliers, alongside Arla Foods and Muller.