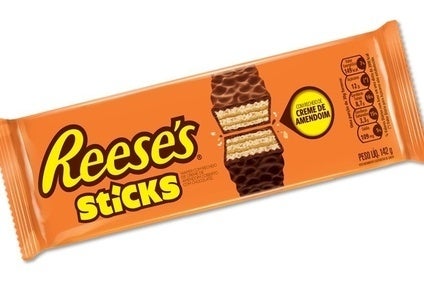 Acquisitive Nomad Foods, which has snapped up one frozen food business in Europe and is set to buy another, this week confirmed it is eyeing possible deals in the sector in the US. Meanwhile, in emerging markets, Hershey is to go it alone in Brazil and Kellogg is to invest in R&D in India.
Nomad Foods eyeing US acquisitions
Nomad Foods has confirmed it is eyeing the US for more acquisitions in frozen food.
General Mills launches meal solutions brand The Good Table
General Mills has launched a dinner-focused brand, The Good Table, in the US.
Kellogg eyes India growth, plans R&D facility
US cereal-to-snacks group Kellogg has confirmed it plans to open a new research and development facility in India as the group works on its aim of "tripling" its sales in the country.
Bulgaria mulling "fat tax" on foods
The Bulgarian parliament is scheduled to discuss the details of a new proposed "junk food" tax next month, despite vigorous opposition from the country's food and drink sector.
Petra Foods blames Indonesia slowdown for profit drop
Petra Foods, the Singapore-based confectioner, has pointed to the slowdown in Indonesia, its largest market, after profits fell in the first half of the year.
Arbor Investments acquires Hudson Baking Co.
US private-equity firm Arbor Investments is expanding its bakery business through the acquisition of Hudson Baking Co., a manufacturer of premium marshmallow crispy dessert bars, brownies and cookies.
Hershey Brazil buy-out approved
Hershey's move to buy out its partner in Brazil, Pandurata Alimentos, from their venture in the country has been approved by local competition officials.
PepsiCo warned over "serious violations" at Frito-Lay plant
PepsiCo has been issued a warning letter by the US Food and Drug Administration over "serious violations" at its Tennessee Frito-Lay factory.