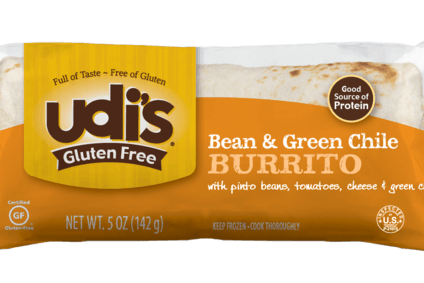 PepsiCo issued its second-quarter results this week – and upped its annual earnings forecast. The company's shares fell, amid concerns the second half of the year will prove more challenging. Under-pressure US group Boulder Brands, fresh from the departure of its CEO, announced restructuring plans likely to lead to 15% of jobs being cut. French dairy group Sodiaal announced another move in China, while we analysed the impact Russia's import restrictions have had on domestic companies.
10 Things to Learn – PepsiCo gears up for tough H2 At first glance, PepsiCo's second-quarter figures looked solid enough but industry watchers believe the rest of the year will be challenging for the US group, with continued currency pressure, macro-economic volatility and high commodity inflation. Here's our take on PepsiCo's numbers, recent performance and the outlook for the business.
BRICs and beyond: How Russia's embargo affects domestic firms Russia recently extended its ban on various food imports from Western countries including the US and EU. The move provides Russian food makers with an opportunity to gain market share but it also presents those operating in the market with a number of challenges, such as securing supply of raw materials. Sam Skove reports.
Nactalia deal becomes latest Sodiaal move in China Sodiaal is to launch an organic infant milk in China under its Nactalia brand, the French dairy group's second announcement in a week on plans to expand in the market.
Boulder Brands announces restructure US firm Boulder Brands has announced an organisational restructure that will see the company reduce its salaried staff by 15%.
Leclerc to contest ruling on supplier payments French retailer E.Leclerc is to contest a decision by the Paris Appeal Court ordering it to reimburse EUR61.3m to 48 of its suppliers.
Mars invests in M&M's production in Russia Mars has invested in the production of M&M's chocolates in Russia, replacing its existing line.
Nomad in share offer to raise M&A funds Nomad Foods, the UK-listed holding company that recently acquired frozen food giant Iglo Group, plans to sell shares in the business to generate funds for more acquisitions.
Hostess owners downplay IPO, sale "at this time" The owners of Hostess Brands LLC, Metropoulos & Co and Apollo Global Management, have insisted they are not considering selling or listing the business "at this time".
US, Switzerland agree organic equivalency Regulators in the US and Switzerland have agreed a new organic equivalency deal, meaning the country's standards of organic production are deemed to be on a par and products can enter each market without the need to gain further certification.
Foster Farms faces lawsuit for salmonella-tainted chicken A lawsuit has been filed against Foster Farms alleging the US poultry processor knowingly sold chicken contaminated with salmonella "for years" and ignored warnings from health officials.