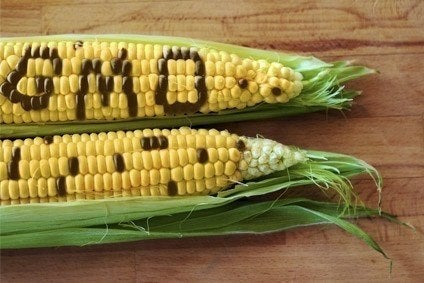 Russia this week reportedly ruled out the use of GMOs in its food production, a further stiffening of its position on the issue. In the US, meanwhile, the Obama administration announced plans to halve food waste in 15 years. And, among a series of stories out of France, came news of raids from the country's competition watchdog on compote manufacturers. Click on the headlines for more.
Russia 'to ban GMOs in food production' The Russian government will ban the use of genetically modified organisms in food production, Deputy Prime Minister Arkady Dvorkovich was quoted as saying at an agricultural forum.
US announces plans to halve food waste by 2030 US Agriculture Secretary Tom Vilsack and Environmental Protection Agency administrator Gina McCarthy have announced plans to halve national food waste by 2030.
Compote manufacturers raided by French competition regulator Officials from France's competition regulator have carried out dawn raids at companies "suspected of having implemented anti-competitive practices in the sector of processed fruits packaged in pots and pouches".
Take out a subscription to just-food today and your first year will be just £120* – a saving of 36% on our current pricing.
In addition to your 36% saving you will also receive a brand-new, 27-page report – worth £300 – revealing how brands can win in online grocery – four weeks in advance of its publication.
Yashili to acquire Mengniu's milk powder business Chinese infant formula maker Yashili International Holdings has announced the planned acquisition of Mengniu Dairy Co's milk powder business in a HK$1.3bn (US$167.7m) deal.
Fonterra FY profits jump, sales lower Fonterra, the New Zealand-based dairy group, today (24 September) booked higher annual profits despite lower sales.
French dairy Les Maîtres Laitiers du Cotentin to build plant to supply China's Synutra Les Maîtres Laitiers du Cotentin (MLC) has signed a contract to supply Chinese infant formula firm Synutra International that will see the French dairy build a production plant in Normandy.
Analysis: ConAgra Foods suggests there is life in old brands yet Much has been made of the decline of legacy brands in the US, which have failed to keep up with shifting consumer demands. In its second-quarter update, ConAgra Foods claimed a change in strategy has enabled it to breath fresh life into some of its iconic – but declining – brands. Katy Askew reports.
France's Cérélia acquires crepe maker Bioderij French chilled dough business Cérélia has acquired Dutch firm, Bioderij, which it describes as "the European leader in ready-to-eat crêpes and pancakes", for an undisclosed amount.
US appeals court rejects Hershey, Nestle, Mars collusion charges The US court of appeals has stuck to its guns over a dismissal of an antitrust lawsuit against confectioners Hershey, Mars and Nestle.
Kind takes snack bars to UK Kind LLC, the US snack bar maker, is set to launch in the UK.