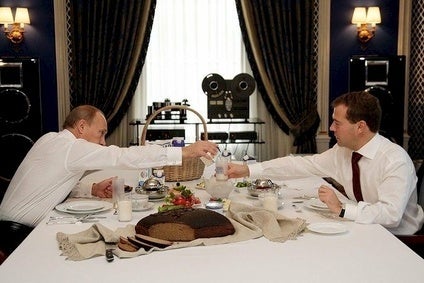 Russia this week said it would extend its restrictions on food imports to four more countries. In India, the ban on Nestle's Maggi noodles was overturned – although the products will have to be tested again. In the US, Kraft Heinz Co. announced plans to cut 2,500 jobs, while co-investor Warren Buffett cooled talk over a bid – in the short term at least – for Mondelez International. And in Europe, Nomad Foods struck a deal to buy Findus Group's operations in seven markets.
Russia adds four countries to import restrictions
Russia has announced plans to restrict food imports from a further four countries for their support for the EU's extension of sanctions on Moscow.
Indian court overturns ban of Nestle's Maggi noodles
The Bombay High Court has overturned a ban imposed on Nestle's Maggi branded noodles by India's food safety watchdog.
Warren Buffett cools Kraft Heinz, Mondelez talk
Warren Buffett today (10 August) appeared to pour cold water on the prospect of Kraft Heinz Co. making a move for Mondelez International in the near term.
Kraft Heinz Co. to cut 2,500 jobs
Kraft Heinz Co. is to axe around 2,500 posts across the US and Canada, the first confirmation of cuts made the newly-formed food giant.
Chobani hires advisors after receiving interest
Chobani has been approached by parties eyeing a possible investment in the US-based yoghurt maker and has appointed advisors to mull over the interest, just-food understands.
Nomad Foods strikes deal to buy Findus Europe assets
Nomad Foods, the new owner of frozen food business Iglo Group, is set to expand its business in the sector with a deal to acquire Findus Group assets in Europe.
Flowers Foods to buy organic firm Dave's Killer Bread
Flowers Foods, the US bakery group, is to acquire local organic bread company Dave's Killer Bread for US$275m.
BRICs and beyond: How the Vietnam-EU trade deal will benefit food makers
A free trade agreement initialled between the European Union and Vietnam last week, is set to stimulate trade for both the European and Vietnamese processed, packaged and branded food industries. Mandy Kovacs and Lee Andendorff investigate who stands to gain and why.
Muller's Dairy Crest milk buy moves closer to approval
Muller's acquisition of Dairy Crest's liquid milk business appeared to move a step closer yesterday (11 August) when the UK's competition regulator indicated it is proposing to accept the German giant's moves to assuage anti-trust concerns.
Sustainability Watch – Smithfield Foods on new targets
Smithfield Foods, the US meat group, has set out a new tranche of goals on sustainability, building on targets it laid out in 2010. Ben Cooper spoke with Stewart Leeth, vice president of regulatory affairs and sustainability, about the company's progress over the past five years and the launch of the new targets.