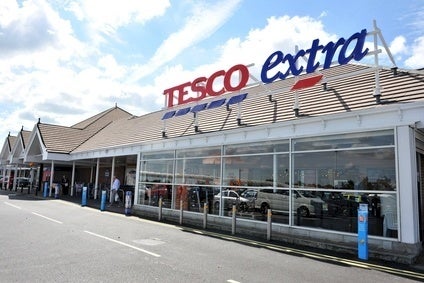 Tesco is to be the first UK retailer investigated for alleged breaches of the country's groceries code in the wake of its mis-statement of profits, it was announced this week. Elsewhere, a staff error led to Fonterra losing its licence to ship cheese to the US and Mars revealed it will close a chewing gum plant in Canada. Click on the headlines for more.
Grocery watchdog to probe Tesco over supplier abuses
The UK's Grocery Code Adjudicator has launched an investigation into Tesco's dealings with its suppliers following September's profit-overstatement scandal.
Read what Katy Askew thinks could be the implications of the probe here.
Fonterra blames "human error" for US cheese mishap
Fonterra has missed a deadline to apply for its US cheese import licence, an oversight that will cost the group access to the market for its cheese products throughout 2015.
Seabrook Crisps exploring "all strategic options" for investment
Seabrook Crisps has appointed corporate finance advisor McQueen to explore "all strategic options" to secure investment for the UK snack maker's growth.
Mars to close Wrigley plant in Toronto
Mars Inc is to shut its Wrigley gum factory in Toronto, a move which sees 383 jobs placed at risk.
just-food's pick: Top ten on-trend products at ISM
The mature confectionery and snack markets of Europe are not fast-growth environments in which to operate. Sales gains are primarily driven by population trends and pricing, which has been taken to offset rising input costs. However, higher prices mean volumes have come under pressure across a number of countries. NPD has become ever more key to the success of companies operating within the category and this innovative spirit was in full evidence at this year's 45th International Sweets and Biscuits Fair (ISM) in Cologne this week.
just the answer: Up & Go UK CEO James McMaster
Up & Go is the Sanitarium-owned breakfast drink brand that has revolutionised the breakfast category in Australia. Earlier this week, it hit UK shelves after Life Health Foods UK, a joint venture between Sanitarium and Australian investment vehicle The Wingate Group, introduced it to the market. The company hopes the move will help breathe fresh life into a struggling sector. In our latest just the answer Q&A interview, Katy Askew spoke to James McMaster, Up & Go UK CEO, to hear more about his hopes for the brand.
Parmalat to buy Mexico cheese assets
Parmalat has struck a deal to buy a series of cheese assets in Mexico, the Lactalis-owned dairy processor's latest move in Latin America.
Diamond Foods buys majority stake in Yellow Chips
US snacks group Diamond Foods has announced the acquisition of a majority stake in Dutch potato chips maker Yellow Chips.
Danube Foods Group bought by Mid Europa Partners
Serbia-based dairy and confectionery company Danube Foods Group is set for a new private-equity owner after Mid Europa Partners struck a deal to buy the business.
On the money: Hain Celestial: We feel more upbeat than ever
Hain Celestial CEO Irwin Simon said today (3 February) the US group had never been so optimistic about its prospects, insisting the company's portfolio can benefit from heightened consumer interest in what goes into what they eat.