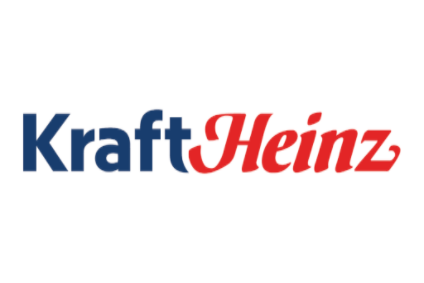 TreeHouse Foods confirmed that it will acquire ConAgra 's private brands business for US$2.7bn. Kellogg revealed further declines at its US cereal business. The Kraft Heinz Co. reported its first results as a combined group – and detailed further job cuts. Here are the highlights from just-food this week.
TreeHouse's acquisition of ConAgra private brands – 10 things to learn
TreeHouse Foods confirmed what many suspected yesterday (2 November) when it announced a deal to acquire ConAgra's private brands business for US$2.7bn. The acquisition will almost double TreeHouse's size, creating an enlarged business with sales of around $7bn spanning more than 20 categories.
Hain Celestial sees sales and earnings growth
Hain Celestial reported higher sales and earnings for the first quarter of the year, supported by growth at its protein and international businesses.
Kraft Heinz profits, sales slide
In its first set of results as a combined company The Kraft Heinz Co. reported a drop in profits and sales for the third quarter despite cost cutting measures.
Kraft Heinz to close seven US, Canada plants, 2600 jobs to go
Kraft Heinz is to close seven plants in the US and Canada, a move which sees 2,600 jobs axed.
Danish Crown pulls plug on Tican merger
Danish Crown has called off its merger with Tican, it announced today (2 November).
Arab Dairy targets growth of 30-35% in Egypt and beyond
Arab Dairy, the Egyptian dairy firm owned by Pioneers Holding, has an ambitious growth target. The company intends to expand its sales by "at least" 30-35% per year for the next five years, export director Wael Morsy tells just-food. This will be achieved by reinvigorating its cheese business in Egypt and expanding its international sales.
Too early for Kellogg to claim "cereal recovery"
Kellogg once again insisted its struggling US cereal division has turned the corner and that a return to growth is imminent. But despite recent innovations and its Special K repositioning attempt, Kellogg posted yet another quarter of declining cereal sales. Hannah Abdulla suggests that even if Kellogg's cereal business is on the road to recovery, the journey ahead is likely to be a long one.
Kerry consumer foods unit continues to feel price squeeze
Kerry Group was able to grow volumes at its consumer foods unit during the first nine months of the year but pricing was forced down in an environment where the Irish food group said retailers remain firmly focused on price.
ABF profits hit by food commodity price deflation
ABF welcomed an increase in full-year operating profit at its grocery division but noted food commodity price deflation weighed on sales and hampered profitability at its sugar arm, dragging down the group result.
Indonesia dairy – a challenging "dark horse"
Indonesia's dairy market has enjoyed solid expansion in the last decade. With China's economy cooling, more attention is being paid to other markets in south-east Asia, suggesting Indonesia could become of growing interest. However, the country has seen its own economic slowdown and its dairy sector has a series of significant challenges to surmount.