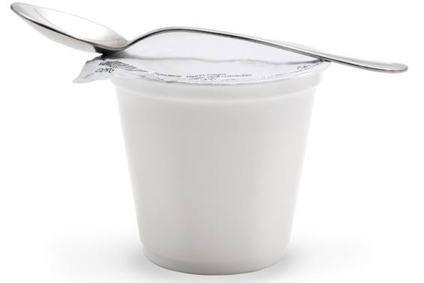 ?
France's competition watchdog this week confirmed an announcement on its three-year long probe into allegations of a price fixing in the country's yoghurt sector is imminent. Elsewhere, US companies affected by the dispute on West Coast ports said the backlog would take weeks to clear. Click on the headlines for more.
French yoghurt "cartel" set to hear probe verdict
France's competition regulator, the Autorité de la Concurrence, will render its decision in weeks on an 2012 investigation into an alleged price-fixing cartel among a number of yoghurt producers.
US ports: backlog will take "weeks" to clear

US shipping companies and workers have reached a tentative deal that will eventually clear a cargo-handling backlog snarling food product movements at 29 West Coast ports. ?
Kerry CEO expects more M&A in 2015
Kerry Group CEO Stan McCarthy expects the Ireland-based food group to make "a significant number" of acquisitions in 2015.
Mondelez to close one Irish plant, streamline two more

Mondelez International has confirmed it plans to close one production plant in Ireland and downsize a further two sites.
Campbell expects margin woes to weigh on FY
Campbell Soup Co. conceded today (25 February) margins are likely to be down this year after booking a double-digit decline in second-quarter operating profit.
Danish Crown, Tican aim to merge Denmark's largest meat co-operatives
Danish Crown and Tican, two of Denmark's largest slaughterhouse co-operatives, have proposed merging their operations.
The just-food interview part one: Bega Cheese CEO Aidan Coleman
Bega Cheese has had a whirlwind couple of years. Seeking greater consolidation of the Australian dairy industry, it made a play for Warrnambool Cheese and Butter in 2013, kicking off a takeover battle, in which Canada's Saputo emerged the victor. In a two-part interview, just-food catches up with Bega CEO Aidan Coleman, to find out why it gave up on the takeover dream and whether it is eyeing any other opportunities.
Flowers Foods acquires Roman Meal trademark for bread
US baker Flowers Foods has acquired the Roman Meal trademark for bread and buns in North America and Mexico from Roman Meal Company.
Produce World to close two UK sites
Vegetable supplier Produce World Group has announced the closure of its Butterwick and Swinderby plants in the UK.
Fairtrade sales in UK slide in 2014
Sales of Fairtrade products in the UK fell in 2014, affected by the erosion of the market share of the mainstream grocers in the country.