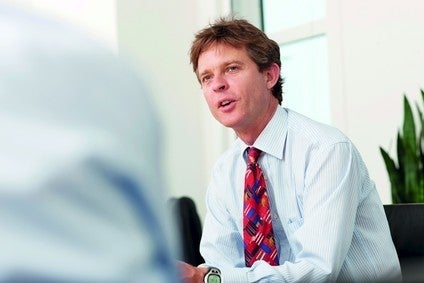 This week, Associated British Foods reported its annual results and revealed it struggled with competition in the UK and Australian bakery sectors. US consumer goods rookie acquired Birds Eye owner Iglo Group. Hershey had its first quarter results out which demonstrated troubles in uptake of chocolate in China. And Blue Bell announced it was pulling all its products off US shelves after fresh tests found more listeria-ridden products. Here is the week in quotes.
"In this era of intense competition having that low cost base is absolutely vital and we have it. Despite some losses which have been well flagged in the newspapers and elsewhere we have maintained bread volumes and will continue to do so" – George Weston, CEO of Associated British Foods says the company's bakery division in the UK and Australia has struggled with competition over the last year and so ABF has been focused on having a lower cost base.
"What people eat and how and when they eat are constantly evolving, making food one of the most resilient yet dynamic categories in the consumer sector. Iglo Group's strong brands are clear market leaders in frozen food, and the company's innovative and customer-centric approach will continue to drive organic growth and superior returns within the industry" – Noam Gottesman, one of the founders of Nomad, the US consumer goods business, comments on the announcement the firm is to acquire frozen food firm Iglo Group.
"I think we can increase category penetration by focusing on more need-based NPD… We drive usage by making products more relevant to more people and more consumption occasions" –? Gareth Turner, senior brand manager for Arla's UK business says in order to bring new consumers into flavoured dairy drinks and increase purchase frequency, manufacturers should look to "need-based innovation". While there is a lot of flavour-based innovation he says there is not much "new stuff coming out". ?
"Not surprisingly, products catered to consumers' need to meet nutritional goals, while satisfying their desire to indulge" – An IRI top 10 food launches report suggests US consumers continue to seek out "quick, easy and portable" food options.
"We have a plan, a very definitive plan, where by the end of 2018, something over 25% of all of our production will be antibiotic-free" – Bill Lovette, Pilgrim's Pride chief executive, says the company plans to up its number of antibiotic-free chickens produced from 5% to 25%.
"We are heartbroken about this situation and apologise to all of our loyal Blue Bell fans and customers. Our entire history has been about making the very best and highest quality ice cream, and we intend to fix this problem" – Paul Krause, Blue Bell Creameries CEO and president comments on the companies latest decision to pull all its products from the market after fresh tests found more listeria contaminated products.
"We've met with families in their homes and watched them prepare Kraft mac and cheese in their kitchens. They told us they want to feel good about the foods they eat and serve their families, including everything from improved nutrition to simpler ingredients" – Triona Schmelter, vice president of marketing for Kraft's meals arm, on the company's decision to remove synthetic colours and artificial preservatives from its Original Macaroni & Cheese line in the US.
"Dairy products, drinks and other food advertisements that claim to partly or completely substitute mother's milk shall be banned from mass media or public venues" – China is reportedly mulling plans to ban advertisements for infant formula in a bid to tackle low breastfeeding levels across the country.
"From a margin perspective they're very comparable. There are some slight benefits, as an example advertising rates are a bit lower as you spread into lower tier cities. But there's no penalty in terms of pricing and as you go into tier two and tier three, the further down you go obviously the pack size changes and there's more traditional trade that's part of the mix" – Mark Pogharian, vice president of investor relations at Hershey elaborates on plans to expand across tier two cities in China.