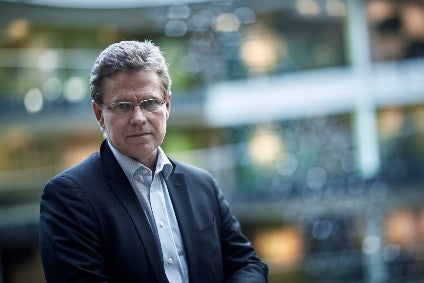 In a week when a number of dairy companies reported financial results, Arla Foods CEO Peder Tuborgh sounded a note of optimism on milk prices, Murray Goulburn looked forward after a challenging 12 months and we spoke to Emmi CEO Urs Riedener about the Swiss dairy group's performance.
"Looking at the second half of 2016, we see a positive trend taking hold as the milk production is declining again in Europe and prices are starting to go up. This will be a much-welcomed development for Arla and for our farmer-owners" – Arla Foods CEO Peder Tuborgh says there are some positive indicators on milk prices.
"That's what we're doing; not only looking at sales, but looking at the returns" – speaking to just-food after Emmi announced its half-year results this week, which included a lift to its forecast for annual operating profit, CEO Urs Riedener indicates how the Swiss dairy group is monitoring its business.
"If we have one market we have the right to win in, in consumer, it's China. We have done very well to date UHT, sachet powders and nutritionals. We have to continue to grow that" – Murray Goulburn's interim chief executive David Mallinson believes the Australian dairy co-op, as it dusts itself down after a bruising 12 months, can look to businesses like China and feel optimistic.
"An in-depth and independent inquiry is a thorough and fair way to uncover inefficiencies and inequities that our farmers face – and identify a way forward" – Barnaby Joyce, Australia's minister for agriculture and deputy prime minister, announces the country's plans to investigate its dairy supply chain.
"The resolutions underscore concerns the investors have been raising with company management as far back as 2000 on risks related to labor, water pollution, animal welfare and governance practices, and what they perceive as a disappointing response from Tyson management" – The US-based Interfaith Center on Corporate Responsibility, which comprises 300 organisations that see their investments in businesses as "a catalyst for social change", outlines why investor groups have called on Tyson Foods to step up their efforts on a series of environmental, social and governance issues.
"I am encouraged by our progressive quarterly improvement to the top-line trend" – Nomad Foods CEO Stéfan Descheemaeker points to the UK-based frozen food group's improving sales trends despite the Birds Eye reporting a fall in underlying first-half revenue and earnings.
"The mid-long term positive impact of the new regulations will also represent an opportunity for the group to strengthen its market position in light of expected industry consolidation. Furthermore, the full implementation of two-child policy is likely to provide a much-needed boost to the demand of infant milk formula products starting from 2017" – Biostime International Holdings, the Chinese infant formula producer, expresses optimism the recent changes to regulations in the country on recipes and births would boost the sector from next year.
"China's continued failure to abide by the ruling and to meet its obligations is unacceptable" – industry associations the National Chicken Council and the USA Poultry & Egg Export Council hit out at Beijing's decision to extend for another five years countervailing (anti-subsidy) duties that have been charged on US imports of broiler chicken products.
"We believe the scientific evidence for our recommendations is strong and having a specific amount to target will significantly help parents and public health advocates provide the best nutrition possible for our children" – Miriam Vos, lead author of the AHA's report and nutrition scientist and associate professor of pediatrics at Emory University School of Medicine in Atlanta, announces the American Heart Association's guidance on how much added sugars children should consume.
"Orior has taken out a significant position in the premium fresh convenience food market in the Benelux region and created a strong platform from which it can successfully address the entire European market" – the Swiss company explains why it has acquired Belgian business Culinor Food Group.