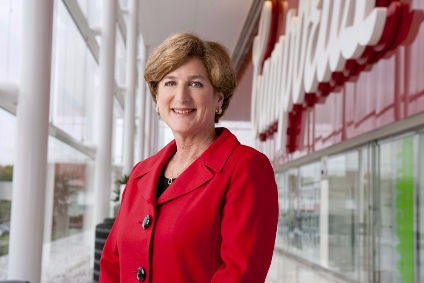 This week, Campbell Soup Co., Kraft Heinz and B&G Foods all announced their full year results. Australian firm Patties Food, too, had its numbers out with profits once again impacted by the hepatitis A linked-frozen berries recall of last year. just-food interviewed Jon Axel Petursson, SVP for sales and marketing at MS Iceland Dairies, which is taking its skyr-style yoghurt to the UK. And Nomad Foods-owned Birds Eye announced its debut in the UK's frozen breakfast category. Here is the week in quotes
"Organic sales for the quarter were comparable to prior year, a bit below our expectation. While our Global Biscuits and Snacks division stands out for delivering both organic sales growth and strong profit growth in the quarter, we're making investments in all the divisions toward our objective of accelerating sales growth over time" – Denise Morrison, CEO and president at Campbell Soup Co., admits sales on an underlying basis have fallen below expectation.
"While strengthening health and convenience attributes in mature categories, it could seek to enter adjacent categories to be less reliant on low-growth mature environments. Herbs and spices recorded high growth among sauces, dressings and condiments categories and could complement Heinz's existing product assortment" – Raphael Moreau, a food analyst at Euromonitor International, says whole Kraft Heinz prioritises cost reduction over growth, it needs to "include initiatives to foster growth".
"2015 was a year characterised by a return to our long history of solid, disciplined financial performance, the continuation of our long-standing acquisition preference for centre of the store shelf-stable brands with our acquisition of Mama Mary's, and of course our transformational acquisition of the Green Giant brand. We are excited to enter the frozen food category and by the other possibilities that an iconic brand like Green Giant provides us, and we are truly inspired to reinvigorate Green Giant for today's consumer through innovation and enhanced marketing" – Robert Cantwell, president and CEO, B&G Foods says the firm anticipates sales and earnings to continue to rise in 2016 on the back of acquisition-driven growth last year.
"We've been looking at the UK for several years but we've been occupied in other markets," he says. "You have seen this demand for good products in Scandinavia and I think the same trend is coming over to the UK and some parts of Europe. It's a good time" – Jón Axel Pétursson, senior vice president for sales and marketing at MS Iceland Dairies, says the sales enjoyed by Arla Skyr could be adjudged to be a solid early sign of consumer interest in the UK for skyr-style yoghurt.
"We are not looking for quick returns, we are looking for sustainable growth and sustainable returns. Three-to-five years out is a sensible framework and we are still confident we are on track to deliver over that period" – Andrew Brown, marketing director at The Real Good Food Co., says while the company has had a couple of problems" with some of its investments in the short term, it will be "through any issues" by the end of the financial year. TThis month the firm was forced to issue a profit warning.
"We are already in talks with specific local farmer groups to commence partnerships in which Arla can invest and contribute with know-how and insights to help improve the local dairy production in Nigeria. We will announce something when those talks materialise into formal partnerships" – A spokesperson for Arla Foods comments as the firm outlines plans to invest in Nigeria's milk output in a bid to "improve" local raw milk production and quality.
"Our strong sales performance in the fourth quarter and throughout 2015 was characterised by the value of our broad product line, extensive supply chain capabilities and investments in expanding our distribution channels and product sourcing. The year-over-year growth in our top line shows that we are exceptionally well positioned in the markets" – Fresh Del Monte Produce CEO Mohammad Abu-Ghazaleh is upbeat about the firm's full year sales performance despite the produce maker posting a fall in earnings.
"The solid growth of our bakery business is pleasing, given our ongoing focus on brand marketing and product innovation. The decision to comprehensively restructure the business 12 months ago continues to deliver effective cost control and operational efficiency improvements" – Mark Smith, chairman at Patties Foods says the bakery arm performed well, after the frozen berries recall of last year left the firm with a first half profit fall.
"With a consumer trend towards healthier lifestyles more people are looking for quick but healthy snacking options. With 56% of cereal bars eaten at breakfast time, Fruitus is the perfect solution, delivering on both taste and satiety with its natural fruit and oat ingredients" – Raisio announces a relaunch of its snack bar Fruitus in the UK to be dairy- and gluten-free.
"As the leading frozen food brand, there is a huge opportunity for Birds Eye to drive interest in the category and disrupt the traditional and boring routine of cereal or toast. We anticipate that by the end of the year, we will add GBP9m (US$12.7m) to the frozen breakfast occasion" – Steve Chantry, Birds Eye's UK marketing director announces the launch of the brand into the frozen breakfast category.