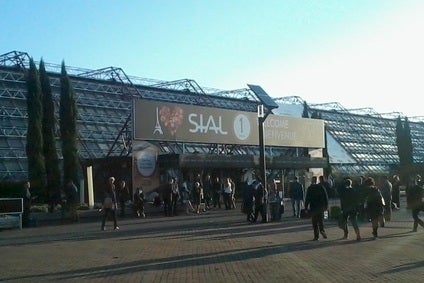 A busy week in the food industry calendar, with the SIAL exhibition in Paris, ended with a shock announcement: Chiquita Brands International's shareholders rejected the company's plan to merge with Ireland's Fyffes. Elsewhere, we heard third-quarter updates from Unilever, Premier Foods and Mead Johnson. Here is just-food's week in words.
"Given today's results, we have determined to terminate the agreement with Fyffes and to engage with Cutrale [and] Safra regarding [their] revised offer. While we are convinced they would have been a strong merger partner, we will now go forward as competitors. We would also like to express our gratitude to Chiquita's employees for their hard work and dedication on behalf of Chiquita and our customers" – Chiquita president and CEO Edward Lonergan said.
"In Europe there is still space because the wave [of popularity] is coming back from the USA… Greek yoghurt has been booming in the USA and now it is coming back again to the European market" – Dorthe Mallis, who is responsible for export sales from Fage's Greek plant, told just-food at SIAL.
"For each and every company dealing with these distributors, [the buying partnerships between Casino and Intermarché and between Auchan and Systeme U] will mean a loss of margins. But I am not just talking about Bongrain; everyone is in the same boat" – Jérôme Wolff, general manager of Bongrain's Elvir International arm, told just-food at SIAL.
"The US is a big opportunity for us, the big consumer goods market in the world, so it's hard to ignore. We've developed a business over there with Sharwood's. We're looking at manufacturing options for that, because shipping heavy glass jars across the Atlantic doesn't make sense. We're in advanced discussions on manufacturing locally" – Premier Foods international boss Peter Ellis told just-food at SIAL the group is looking to establish US manufacturing.
"We continue to invest in our brands and strengthen our customer partnerships, while retaining a tight focus on managing costs, the delivery of trading profit and organic deleveraging. I believe this balanced approach is central to creating value" – Premier CEO Gavin Darby stands by the UK company's strategy as Q3 sales slide.
"Our planned alliance constitutes a strong signal to the French poultry sector. It reflects the mobilisation of two major actors in the food industry who wish to focus on a common goal, which is to ensure that long term, this sector can win back domestic markets and develop internationally" – Denis Lambert, chairman of LDC, said on the acquisition of Sofiproteol's poultry business.
"The Tanfield Foods acquisition is a positive step forward in strengthening our position in branded convenience food and we welcome the people of Tanfield Foods to the Symington's family. Our two companies have a proven track record of success in product innovation and brand development in these growing categories and working together we are very well placed to continue to surprise and delight our consumers" – David Salkeld, CEO at Symington's, on the UK company's acquisition of Tanfield Foods.
"The global slowdown is more prolonged and pronounced than expected… Despite tough conditions, our priority is to grow and grow profitably" – Jean-Marc Huet, CFO and CEO designate, said of Unilever's struggle to deliver growth this year.
"We again saw strong growth in our North America/Europe segment from our toddler business and infant formula market share gains. In Asia, we worked to reduce system inventory in China ahead of the Enfamil re-launch planned for the fourth quarter. This negatively impacted sales for the quarter in the Asia segment. Overall, we are satisfied with the progress made in the latest quarter" – Kasper Jakobsen, Mead Johnson CEO, on the group's efforts to balance growth in the third quarter.
"We take any suggestion of food fraud seriously and we will investigate with the relevant local authority any business supplying mislabelled products" – A Food Standards Agency spokesperson confirms UK agency to launch investigation after fresh claims of food fraud in the country.