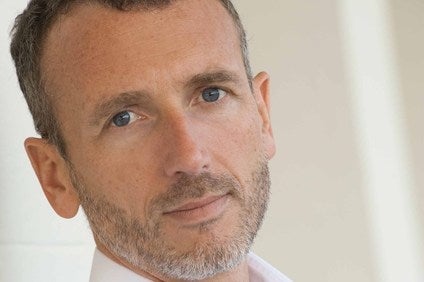 This week, Danone reported its full year numbers with a rise in organic sales but lower earnings on a reported basis. Elsewhere Mondelez acquired free-from snack maker Enjoy Life. The Consumer Analyst Group of New York also took place and featured presentations from Kellogg, PepsiCo and Mead Johnson. Here is the week in quotes
"In dairy, with -4% growth in Q4 in Europe, we are not satisfied with where we are. We need to get dairy in Europe back to positive growth. This will be on the agenda for this year."" –Danone's CEO Emmanuel Faber addresses analysts after Danone posts a rise in organic sales but lower earnings performance on a reported basis for the year.
"It will have an ingredient list that's short and will be made with things you can see and pronounce" – Kellogg's chief growth officer, Paul Norman, announces a move to "simple" and "real" foods with the launch of Origins.
"The Enjoy Life brand expands our portfolio into faster growing, on-trend, better-for-you areas and provides an excellent platform to make these delicious offerings available to consumers with free-from needs or simply looking for healthy-lifestyle options, both in the United States and beyond" – Mark Clouse, Mondelez's chief growth officer comments on the company's latest acquisition of US free-from snack manufacturer, Enjoy Life.
"We just weren't set up from a bandwidth standpoint to be able to handle it all. We decided there was a real opportunity to accelerate our growth and our accelerate innovation if we found the right partner" – Enjoy Life's CEO Joel Warady sheds light on the reason the business was sold to Mondelez earlier in the week.
"In fact the incidents of co-purchase between salty snacks and liquid refreshment beverages is higher than peanut butter and jelly" – EVP and president of Frito-Lay, Tom Greco assures PepsiCo's concept of bringing its snacks and beverages businesses more closely together makes sense.
"I can confirm that we did not enter into making these irresponsible and factually inaccurate statements that have been attributed to KRBL in this report. I am confident that there has been no involvement from KRBL in this malicious attempt to disseminate this fictional information with respect to KRBL's alleged comments" – Amira claims rival firm KRBL's chairman and MD Anil Kumar Mittal is shocked at the report published last week accusing Amira of corruption.
"The recent allegations made about cadmium and lead in cocoa and chocolate are old news. Another group, the American Environmental Safety Institute, made the same claims more than a decade ago and it ended up dismissing its lawsuit because it became clear to everyone that the trace levels of these minerals were naturally occurring and below Proposition 65's very low warning thresholds" – A spokesperson for Hershey rejects claims by a campaign group, that the levels of lead and cadmium in some of its chocolate is "unsafe".
"We've also seen that the consumer has increasingly migrated to imported product and away from locally-produced products" – Mead Johnson CEO Kasper Jakobsen talks of increased investment in expanding capacity to serve the Asia market as demand for imported products continues to grow.
"Michele Ferrero showed great talent, combining experimentation and passion, innovation and tradition, while managing to foresee the needs of the consumer and creating new categories of products. He is the inventor of products beloved by consumers worldwide: Nutella, Tic Tac, Ferrero Rocher and Kinder" – A statement from Fererro paid tribute to its late CEO Michele Fererro.
"The individuals are all former employees impacted by restructuring that occurred more than two years ago. The company stands by its employment decisions and sees no merit to these claims" – General Mills says a lawsuit detailing claims of age discrimination by the company is without merit.