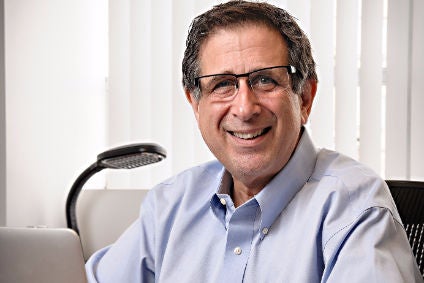 This week, just-food interviewed Enjoy Life Foods' chief sales and marketing officer Joel Warady, who spoke about the company's plans for growth under Mondelez International – and the importance of companies building and retaining consumer trust in a brand. We also took a closer look at Mondelez's launch of the healthy snack range Good Thins in the US. Elsewhere, Glanbia said it was on the look-out for more acquisition opportunities, Danone announced investment in its Indian infant formula business and Premier Foods gave an update on its talks with McCormick & Co. Here is the week in quotes.
"Building trust doesn't happen over night. The beauty of Enjoy Life is we have been doing this for 13 years and we have been free-from for 13 years. I think Mondelez recognised that. Why did they acquire us? If Mondelez wanted to recreate all the products that we are doing, they could do that easily. But it's not just the products, it is the trust behind the brand" – Enjoy Life's chief sales and marketing officer Joel Warady says the US free-from firm has nurtured a reputation as a trustworthy brand, which was a reason wny Mondelez International acquired the business.
"We would like to acquire more businesses. We look as you can imagine at an awful lot more businesses than we actually execute against. That's obviously for a variety of reasons. We're quite disciplined acquirers. We like to have organic growth where we can but we like to acquire businesses too where it gives us a scale or a position across areas or white spaces we haven't been in heretofore" – Glanbia MD Siobhán Talbot says the dairy and sports nutrition group is looking for more acquisition opportunities.
"We will find out if Good Thins can engage and draw new consumers to the sector when many of those consumers are more elusive than ever. The cracker category has become increasingly dynamic, with brands like Blue Diamond Nut Thins helping consumers become more ingredient aware. Consumers, especially younger consumers, increasingly look to new, upstart brands that successfully combine flavour, fun and experimentation with authenticity. Can a multinational brand hit those notes without coming across as overly processed and pandering? Time will tell" – Tom Vierhile, analyst at Canadean, questions whether Mondelez's new US snack brand Good Thins can compete against lower-priced, more established competitor brands.
"For Danone, 'make in India' does not only mean manufacture in India, but also innovate in India to develop best in class nutrition products tailored for the Indian market" – Laurent Marcel, MD of Danone's India unit, comments after the firm reveals it is investing in expanding production capacity for infant formula products in the country.
"Premier and its advisers have also had detailed discussions with McCormick and its advisers regarding Premier's pension plans. The discussions between McCormick, Premier and their respective advisers have been constructive" – Premier Foods reveals talks with McCormick & Co. have been "constructive" following the UK's group's rejection of a third proposed offer from its US suitor.
"This partnership with Alibaba is a significant step toward our goal of generating e-commerce revenues of at least $1bn by 2020. Snacking is a fast-growing sector for the e-commerce market in China and Alibaba is a powerful partner to help us capture our share of that growth by expanding our distribution channels and improving our brands' accessibility in both rural and urban Chinese markets" – Tim Cofer, chief growth officer at Mondelez International, explains why the snacks giant has announced a tie-up with Chinese online retailer Alibaba.
"In recent years, we have improved our profitability by eliminating lower-margin products from our portfolio and focusing on more profitable products with a broader appeal in a wider range of markets. We plan to continue to evaluate our product line with a view towards focusing on higher margin products" – Greek dairy firm Fage reveals it is closing its "highly unprofitable" domestic liquid milk business.
"Sports have evolved. Athletes have evolved. And now, after a long slumber, PowerBar has evolved. For a long time, our products did not meet what athletes wanted. We're changing that, and are improving all of our products to meet consumer demands for the right macronutrients, lower sugar, whole food ingredients, easy-to-understand labels, and superior taste" – Doug Cornille, vice president of marketing for PowerBar, outlines Post Holdings' "massive relaunch" of the brand to tackle falling sales.
"We are also conducting a feasibility study to explore setting up an operations base in Saudi Arabia. On our home turf in the UAE, we are currently in planning and feasibility study phase for a new dairy farm in Abu Dhabi. The aim is to double the turnover from 2015 levels by 2020 and reach a customer base of over 15,000 stores by the end of 2016 from the current 12,500" – Al Rawabi Dairy CEO Dr. Ahmed El Tigani outlines the UAE-based company's plans to grow across the Middle East and Africa.
"We will continue to enhance not only our operations but also our governance framework as we prepare to deploy the proceeds of a EGP300m capital injection subsequent to our IPO. We are exploring opportunities to allocate the proceeds from the capital increase to expand our national distribution network, to introduce new product categories, and to expand our operations to high-growth African markets" – Domty posts a jump in profits for the year and chairman and MD Omar El Damaty says the Egyptian group is now preparing a capital injection to help fund its growth.