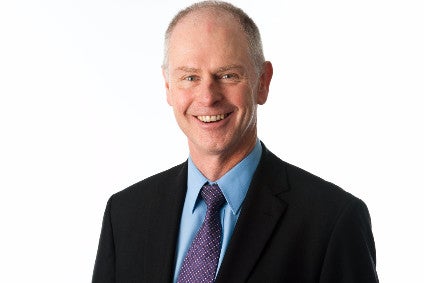 This week just-food ran an interview with Finsbury Food Group's finance boss, Stephen Boyd, who said the UK cake and bread maker is open to more acquisitions. Elsewhere a reshuffle at the top of PepsiCo sent the rumour mill flying the US group could be lining up a successor to replace CEO Indra Nooyi. Premier Foods turned down another takeover proposal from McCormick but did agree to meet with its US suitor. And Fyffes announced the acquisition of Canadian mushroom processor Highline Produce. Here is the week in quotes.
"We will be wanting to acquire in areas which make sense for us, foodservice, cake or bread, whether it be to consolidate the market or take opportunities in areas where there is niche capability" – Finsbury Food Group finance director Stephen Boyd says the group is open to doing more deals.
"We see this playing out in one of two main ways: One, CEO Indra Nooyi decides to depart PepsiCo relatively soon, in which case we believe Al Carey would be next in-line for the top spot. We think Carey would be a very capable CEO of PepsiCo given his extensive experience at the company. Or, two, CEO Nooyi remains at the helm for the next couple/few years, which could raise doubts on Carey's candidacy for CEO given he is several years older than Nooyi. This to us would suggest that [group CFO] Hugh Johnston as well as both Kirk Tanner and Vivek Sankaran are the ones to watch" – Wells Fargo Securities analyst Bonnie Herzog weighs up options for who could be next in line for the throne as a reshuffle at the top prompts press speculation PepsiCo could be lining up a successor to chairman and CEO Indra Nooyi.
"The board is, however, prepared for meetings to take place in order to discuss value drivers, a review of material pensions documentation, current trading and material contracts, and so to establish whether McCormick will increase its offer price to a recommendable level. It will also be important for McCormick to demonstrate to the board that any revised proposal is deliverable" – Premier Foods plc agrees for its board to meet McCormick & Co. despite having turned down another proposed offer from the US spices group.
"Consider the number of consumers that are more concerned with local and sustainable production today, the growing demand for organic and natural production practices, the fear of [genetically modified organisms], and all other trends in our modern society. Are people that are continually more concerned with method of production also likely to purchase cultured meat products?" – Professor Keith Belk, professor of meat safety and quality in the department of animal sciences at the US's Colorado State University, is sceptical about market potential for lab-grown meat.
"It is very confusing for consumers. We have come in with a completely different standard and… we are working to communicate that. We are trying to show transparency as to precisely what goes on on our farms" – Jenni Danby, chief marketing officer for The Happy Egg Co.'s US arm, tells just-food there is a lack of understanding among US consumers of the difference between cage-free and free-range production.
"While Aldi is still very much a hard discounter, it is limited to its own products and has a limited number of SKUs whereas Lidl is moving towards some sub-discount concept – you can see more and more branded products in their stores and so I don't see any reason we wouldn't play in that game. We need to play cautiously – we don't want to be at the mercy of these people but at the same time there is a way to do business with them without compromising ourselves" – Nomad Foods CEO Stefan Descheemaeker says there is a way for the European frozen food group, which is looking to get sales and profits growing again, to ride the wave of discount retailers in the region.
"This transaction fits perfectly with Fyffes' strategic objective of adding an additional product to its existing three through the acquisition of an established, successful, integrated operator in a category with significant scale" – Fyffes chairman David McCann on the group's acquisition of Canadian mushroom processor Highline Produce.
"We aim to reinvigorate our fresh milk and ingredients business in Scotland and propose to invest to make Bellshill a centre of excellence for dairy, benefiting consumers, customers, employees and farmers. It is important to stress that the status quo is just not viable in the medium term. Our Scottish dairies are inefficient and costly which is putting a brake on the innovation and investment needed to stimulate new demand for dairy products" – Andrew McInnes, MD of Müller Milk & Ingredients explains why the German dairy giant is considering closing two Scottish dairies.
"Even in the face of a challenging economic environment, we have identified a significant opportunity to expand our operations in Pernambuco, given the growing consumer demand in the north east" – José Roberto Rodrigues, vice president of corporate relations and legal affairs at BRF, on the Brazilian meat group's plans to expand and modernise a production plant in Vitória de Santo Antao.
"We have come across instances where in Uttar Pradesh, standards for 'macaroni products' are being applied for 'instant noodles with seasoning' which is erroneous and misleading. Industry members, including Nestle India, have made a representation to the FSSAI to remove this confusion which is unwarranted. We categorically re-iterate that testing of 'instant noodles' against norms set for 'macaroni products' will reflect in incorrect results and wrong interpretations" – amid fresh claims over Nestle's Maggi products in India, a company spokesperson criticises testing standards, which it says has in the past resulted in "misleading results" on the noodles.