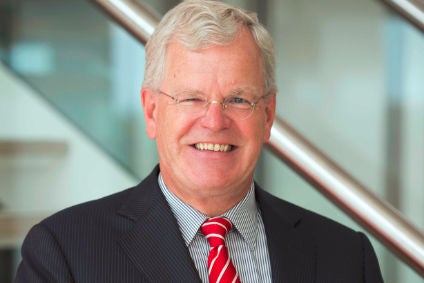 This week, FrieslandCampina reported its results for 2015, a tough year for the dairy sector but one which the Dutch co-operative managed to grow profits. Elsewhere Nestle announced it would put less focus on its Italian candy and pastry brands as it plans to take chocolate brand Baci Perugina global. Click on the links to read the stories in full.
"In an uncertain dairy market, FrieslandCampina performed well. This good result could, to some extent, offset the reduction of the milk price for member dairy farmers" – FrieslandCampina CEO Roelof Joosten applauds the Dutch co-operative's performance in what he said had been an "exceptional year" for the dairy sector and for the business.
"The group is making specific strategic decisions to give value to those products and brands that enable us to be successful, also in line with our commitment to nutrition, health and wellness" – a spokesperson for Nestle's Italian arm says the firm is downgrading its focus on its local candy and pastry brands as it looks to take its chocolate confectionery brand Baci Perugina global.
"The group continues to actively pursue further investment opportunities and is targeting adjusted earnings per share for 2016 in the range of 10.5 to 11.5 cent per share" – Total Produce says in the coming year it is continuing to pursue M&A to support growth.
"South Coast is a critical piece to our long-term strategy in the baking segment" – Arbor Investments vice president Brody Lynn comments on the acquisition of frozen cookie dough maker South Coast, the fund's latest in the US baking sector.
"Vinamilk's representative office has effectively fulfilled its mission of being the connecting hub between Vinamilk and [its] Cambodian partners, researching the market, working with the local authorities on behalf of Vinamilk, as well as supporting the Angkor Milk factory building process, etc. Therefore, with Angkor Milk now fully operating, it is unnecessary to maintain Vinamilk's representative office in Cambodia" – a spokesperson for Vinamilk says the Vietnamese dairy group is still committed to the Cambodia.
"The company has been doing well, and we expect our numbers in 2016 to be even better with our upcoming initiatives, continued innovation and market developments and we are expecting double-digit growth" – a spokesperson for Nestle says the company anticipates further growth from its Egyptian business in the coming year.
"India is like a thaali [a platter of four or five bowls of curry and unleavened flatbread]. You have to become a part of that platter, not try to replace it. The answer [to entering the Indian palate] is not this or that, but this and that. I will eat my food and I will also eat another food" – Devendra Chawla, the president for food, FMCG and brands at India's Future Group tells just-food manufacturers need to adapt to local habits to succeed in the country.
"While Canadians often think of using margarine instead of butter for spreading, it's important to remember that margarine can also be a great go-to for any recipe" – Unilever is pushing its Becel spread in Canada and is hoping to boost sales through a reformulation which sees the product become free of artificial colours, flavours and preservatives.
"This investment further cements the company's position as one of the most advanced producers of ready-to-eat products in the UK and Europe as it enhances our ability to satisfy consumer demand for increasingly innovative, healthy, convenient and tasty products" – Keith Irvine, Moy Park's supply chain director, on JBS's investment of GBP4m into ready-to-eat chicken production at a UK plant in Craigavon.