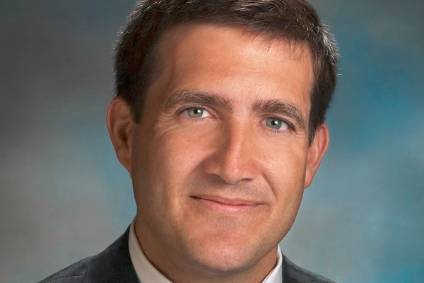 This week, Hain Celestial outlined how it plans to drive its growth, which has eased in recent quarters. Nestle announced plans to cut salt in its global portfolio. Kellogg was among the companies reporting its first-quarter results and US firm Amplify Snack Brands acquired better-for-you snack maker Boundless Nutrition. Here is the week in quotes.
"We have made good progress on our priorities: we have continued to improve our food; we've continued to expand the Pringles business; we've enhanced our sales capabilities; productivity initiatives continue to provide earnings visibility; and continue to feel momentum building. The actions we are taking are having an impact and we remain confident that they will drive continued improvement as this year progresses, and into 2017" – John Bryant, Kellogg's chairman and CEO, insists the US group is making progress despite first quarter net sales missing analyst expectations.
"I think what's important is we recognise how millennials want these brands, how millennials are very, very, very responsible in the food they eat. There are very few companies out there that can boast and say 99% of their products are GMO-free. Over 71% of our products from a transparency [point] have 13 ingredients or less. Over 40% of our products today are organic. A lot of retailers, a lot of consumers want more and more health, Hain is there, and Hain will continue to be there" – Hain Celestial president and CEO Irwin Simon expresses confidence on the continued growth of the healthier categories in the food industry on the day the US company outlined its plans to accelerate its growth.
"We are committed to constantly improving the nutritional profile of our products, but we also recognise that effective solutions to public health challenges require broad, multi-stakeholder efforts. This is why we encourage our industry colleagues, along with others in both the private and public sector, to join forces and combine our varied expertise to help people move toward healthier eating patterns, including a diet lower in sodium" – Paul Grimwood, chairman and CEO of Nestle's US operations, on the food giant's plans to reduce the amount of salt across its global portfolio.
"Unilever remains extremely well positioned – it has picked a good strategy for its brands in wealthy markets such as the US and Western Europe by focussing on indulgence and catering to a wide range of price platforms. That said, I think there will be more attention given to Nestle's ice cream brands now than there has been in the last couple of years – that can only be a good thing, and may concern rivals" – Euromonitor analyst Jack Skelly believes Unilever need not be too worried about the tie-up between Nestle and R&R Ice Cream.
"There are only winners in this deal as the new structure enhances the future for our loyal milk supply partners, provides ongoing employment for our dedicated staff, while ensuring increased and stable supply to our existing customers whether they are located in Australia, Japan, China or other parts of the world" – Burra Foods founder Grant Crothers on the planned investment in the Australian business from China's Inner Fuyuan Farming Co Ltd.
"But we still have a lot of work ahead. Consumption trends in a number of our core categories remain challenging and we're entering a critical phase in our North American supply chain integration. As we implement our plans, we will keep our focus on profitable growth while continuing to put our consumers first" – Kraft Heinz CEO Bernardo Hees praises the company for a "solid start to the year" as it announces higher first-quarter operating earnings, but says there is still much work to be done.
"Marketplace dynamics are blurring the lines between sales and marketing. Retail and shopper trends are moving at a remarkable pace and digital is providing new routes to reach consumers that blend advertising and selling. We're evolving our approach to advance the way our marketing and customer strategies work together to address these trends" – Mars Inc president and CEO Grant Reid on the group's announcement it is moving its chief customer officer Andrew Clarke to the newly created role of chief marketing and customer officer.
"This product line was thoughtfully crafted, since many product attributes such as flavour, texture, and ingredients are known to affect patients differently during their cancer journey, during which eating and drinking can be challenging" – Chet Rao, strategy and business manager for the specialty foods group at Hormel Foods, on the US group's announcement it is launching a range of foods designed to support the needs of cancer patients undergoing treatment.
"We have been attracted to the size and growth rates of the snack bar category for some time and the Boundless Nutrition brands have shown very strong momentum as consumers are increasingly looking for great tasting, convenient, on-the-go protein snack options" – Amplify Snack Brands president and CEO Tom Ennis explains the US snack maker's acquisition of local firm Boundless Nutrition.
"Let there be no doubt – the board remains fully committed to the proposed capital restructure, but it will only be brought before shareholders for consideration when it can deliver on every element and has been through all the necessary processes, including completion of the joint venture partner's review of SunRice-specific arrangements" – Laurie Arthur, chairman of SunRice, insists the Australian food group still intends to set up a unit trust despite delaying the move.