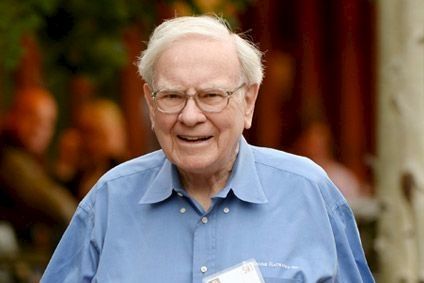 The mega-merger between HJ Heinz and Kraft Foods Group took the US sector by storm this week. Elsewhere, ConAgra's results continued to show the cracks in its performance and Fonterra lowered its outlook on milk pricing. Here is just-food's week in words.
"We will benefit from our scale and relationships across foodservice [in the US] but we are most excited about the international opportunities… Our ambition is to leverage [Kraft brand] equities in the right categories and markets" Kraft chairman and CEO John Cahill says Heinz's international distribution will give Kraft brands a leg up in global markets.
"This is my kind of transaction, uniting two world-class organisations and delivering shareholder value. I'm excited by the opportunities for what this new combined organisation will achieve" – Warren Buffett, chairman and CEO of Berkshire Hathaway, on the tie-up between Heinz and Kraft.
"Our half-year results are a snapshot of tough conditions in dairy with variable production, demand and pricing" – Fonterra chairman John Wilson following the group's H1 results.
"I saw two years ago there was going to be a sugar crisis. I've spent two years reading, learning, researching, making and I've probably re-made some of these flavours 45 times. I think a lot of manufacturers are also going to wake up in the next few months but they'll realise it's not easy – especially if you are in a product that needs freezing because sugar works so well when it's frozen. In all honesty, most of the other natural sweeteners don't" Taywell Ice Creams founder Alastair Jessel on the challenge of reformulation as the UK firm gears up to launch a "healthier" brand..
"The soy market is at +10.3% volume growth in 2014 when the dairy market was at -2%. The reason is that people are conscious food has an impact on their health and there is a way to find some alternatives to dairy and meat products to diversify their foods to have a better balance of their meals" St Hubert's marketing director, François Graffan, on the move to launch a line of soy desserts.
"I imagine many of you have big picture questions about our strategy and goals. We'll get to those over time, but not today. I'll need a lot of study to get where I need to be to provide insight on this. For now, I'll just say that I am committed to long term value creation" – ConAgra Foods CEO-elect Sean Connolly on his plans for the struggling US food group.
"If it [the GCA remit] was to be extended into other categories it would inevitably have to look at large, principal manufacturers, like Coke, like Nestle, like Premier Foods, who perhaps in December you will recall was named and shamed for pay or stay arrangements with their own downstream suppliers" – Alex Simpson, UK Grocery Code compliance officer and board member at Asda, stresses that retailers aren't the only powerful players in the supply chain.
"We categorically reject the claims made by attorneys representing the Bengco family that our products were in any way associated with this tragic event…. the attempt to blame the child's death on his ingestion of mycoprotein, Quorn's key ingredient, is inaccurate and unsubstantiated" – a Quorn Foods spokesperson responds to accusations that the company's products contributed to the death of an 11-year-old boy in the US.
"It's mainly been further afield markets we've done well. Now the focus is more western Europe, targeting Germany, Holland, Belgium and Scandinavia. We think gluten free has a real opportunity for the same reasons as in the UK, where, in any developed market that eats a lot of wheat, the likelihood of gluten-free products being popular is increasing all the time" – Katie Birrell, export sales manager at Nairn's Oatcakes, says the UK company is targeting markets closer to home.
"Products of companies like Mars are in a higher price range making it unaffordable to all strata of society. Also, Indian consumers generally associate chocolates with brands like Mondelez (Cadbury). As a result, it will take a while for players like Mars to compete with long established players in the industry, like Mondelez or Nestle… the current players are likely to continue to dominate the industry for the next few years" – Tejaswee Shrestha, a senior research analyst with ValueNotes, on the challenges of competing with Mondelez and Nestle in India's chocolate market.